NEWS
Red Carpet Confidential: La La Anthony Describes Her BFF Kim Kardashian as a "Wonderful and Beautiful" Mom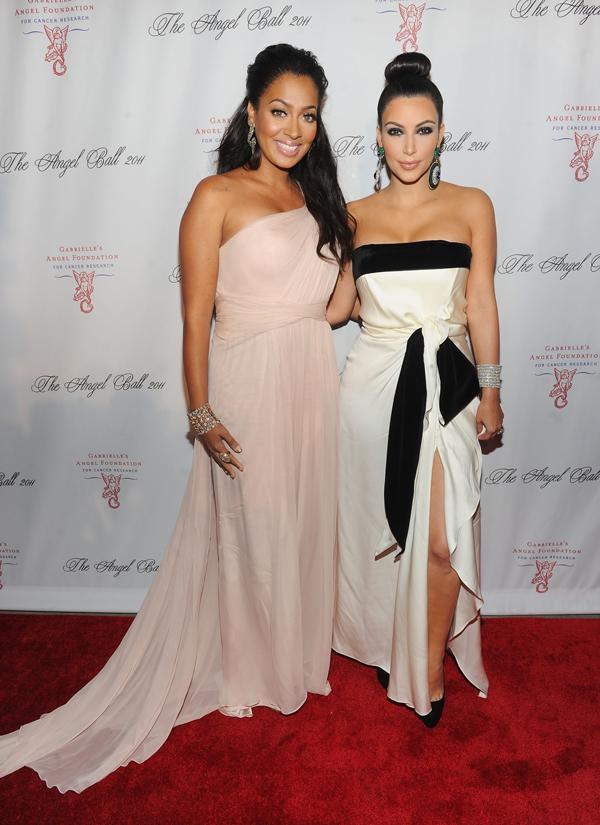 La La Anthony is thrilled that BFF Kim Kardashian has joined the moms club now that two-month-old daughter North West is here.
"Kim is an incredible mom," the MTV VJ-turned-VH1 reality star, 34, told me this week at Courvoisier Gold's First Anniversary event at Bootsy Bellows in L.A. "She is doing great, and the baby is doing wonderfully. Things are going well over there."
What has been the most precious moment so far with Kanye West's cutie?
Article continues below advertisement
Photo: First Photo of Baby North West
"It's exciting to see Kim with North," she says. "She's one of my closest friends and when I saw her with North for the first time, it was wonderful and beautiful. I'm so happy for her. I can't wait to babysit!"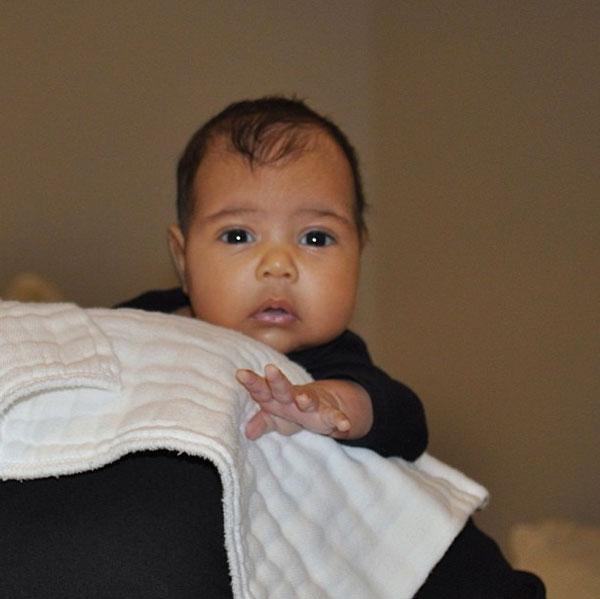 Although La La is mom to son Kiyan, 6, with hubby Carmelo Anthony, she is careful not to overshare her parenting guidance with Kim.
"I haven't had to give her any advice," she says. "We love to talk about girl things—clothes, makeup, hairstyles, different stuff like that."
Photos: 21 Reason Kylie Jenner Has The Best Life Ever
Although her son hasn't met Nori yet, "he's been asking—a lot!"
"Kiyan is six, so sometimes being around a baby can be a bit overwhelming. He wants to run and jump, but they'll definitely meet soon."
Despite Kim's baby bliss, La La doesn't pine for another baby.
"I don't think there are more children in my future," she says. "I love having one and we've found a balance with our crazy schedules and lives with Kiyan. I think we're going to stick with that for now."
Article continues below advertisement
One thing she appreciates about having an only child is the downtime.
Watch: La La Anthony Reveals Her Surprising Fashion Obsession
"The time I do have to relax is spent with my family and my son," she says. "I love to curl up in bed and watch a movie with him, watch Phineas and Ferb and, of course, I'm a girls' girl. I love to hang out with my girlfriends. Last night I went to dinner with one of my best friends, Kelly Rowland—we always make sure to do that. It's important to have some girl time."
What's her secret to doing it all?
"You figure out a way to balance everything," she says. "I have a great support system in my husband and family. My husband, my family—they all help me balance my life-long goals. My son comes with me wherever I go and we've found a system that works for us."
Photos: 8 Athletes With Reality Shows
Don't miss the season finale of La La's Full Court Life, which airs Sunday at 10 pm ET on VH1. Are you excited to see little Nori grow up? Are you surprised La La isn't planning to have another child? Tweet us @OKMagazine.