NEWS
Red Carpet Confidential: Sandra Bullock Admits That Her Son, Louis, Prefers George Clooney Over Her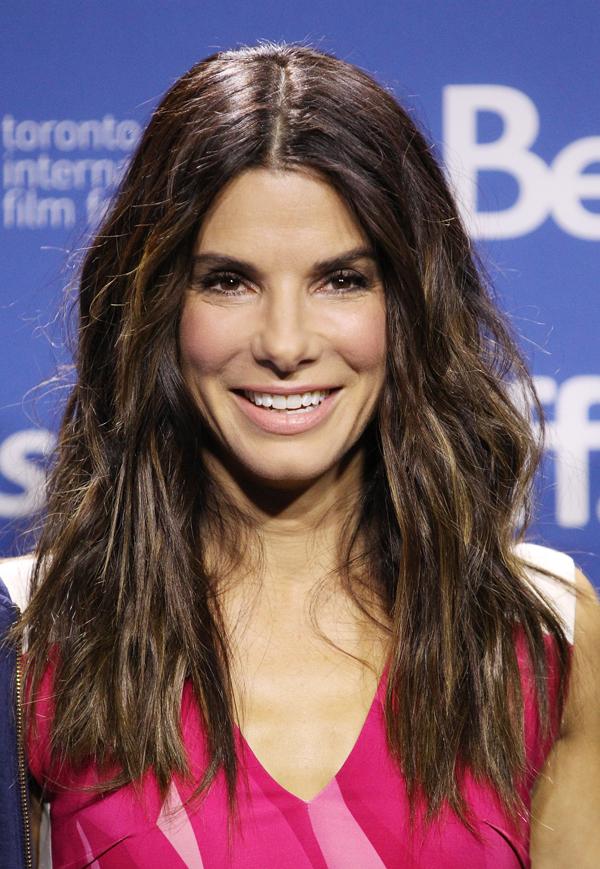 George Clooney and Sandra Bullock, who co-star together in the new film, Gravity, go way, way back.
"George and I have known each other over twenty years," she told me Monday during the Toronto International Film Festival press conference for their film Gravity. "We've known each other since we got out of college. We all have the same sort of group of friends, so really since we had no work. The thing I can say about George is he's the same, exact person I knew then, now, in all respects."
Article continues below advertisement
Photos: Celeb Portraits Taken at the Toronto International Film Festival
Except? "He has better hair now. There's less of it, which I appreciate. The big curls were cute, but you know."
The single mom, 49, has high praise for her co-star, 52, who is also single after splitting from Stacy Keibler.
"He's taken his blessed life, and done amazing things with it," Sandra told me. "George is a good man, and I'm really proud to know him for this time, and see the things to come. He's a good egg."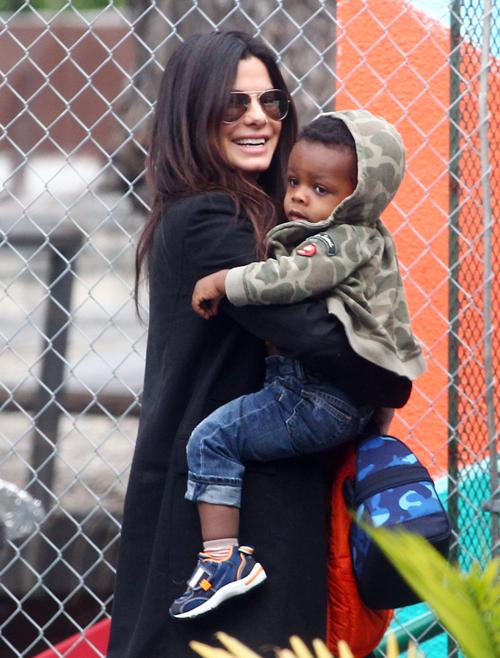 "He'll say 'where's George and Rande?'" she told me. "Rande Gerber. He'll go 'I need them,' so we went and found them and they had man time. I stood off to the side and waited for them, and I was allowed to take him back. laughs"
Article continues below advertisement
She adds, "He's a dude. My son needs to be around a man. laughs If there's a choice between me and George, and some of these guys, my son will leave to go be with George laughs in the boys' club. He has to go talk to the men.
On the set of Gravity, special precautions were taken to accommodate Louis—and George.
Photos: Read Our Review of Sandra Bullock in The Heat
"I realized the lower half of all the trailers were bumper-guarded for a toddler, from the grass to the playground. It was amazing."
Plus, director Alfonso Cuaron supplied George with a tiki bar outside.
"Both my children got exactly what they wanted," Sandra says.
Photos: The Best Dressed Stars of TIFF
Gravity is in theaters October 4. Will you see the movie? Do you think George and Sandra would make a good couple? Tweet us @OKMagazine.