NEWS
Red Carpet Confidential: The Fashion Advice Liv Tyler Gets From Her Famous Dad Steven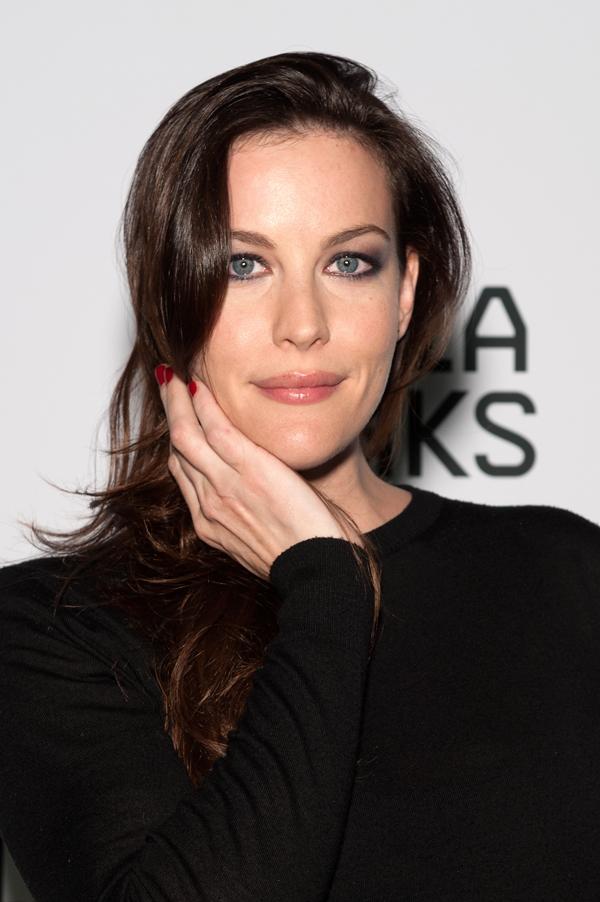 Article continues below advertisement
Liv winks and waves to her mom, who is standing nearby, while magician David Blaine performs a card trick.
"I always look at pictures of my mama from the '70s and '80s," Liv, who is filming a new show for HBO, says. "It's her attitude and her spirit. That's what makes a look amazing. Any fashion has to do with the personality."
OK! News: Full List of 40th American Music Award Nominations
As for what she learned from her dad about style?
"He's just my dad," she sighs. "He's got his whole thing going on. We have very different styles. Both of them—I love them!"
Photos: Steven Tyler Stops by Dancing With The Stars Season 17!
Liv heads inside to enjoy the evening with her mom, and shares a laugh with pal Maggie Gyllenhaal. (What were they giggling about?!)
Still, Steven considered himself a fashion expert when I spoke with him in 2011 during the launch of his Andrew Charles clothing line at Macy's Herald Square in NYC.
Article continues below advertisement
"My style tip is take a risk," he told me. "So many people would rather be certain they're miserable than take a risk and be happy. Take more risks, because what you wear evokes an energy and makes you feel special. Try it out. It's a fun thing to do."
These days, Liv has passed on her fashion sense to her eight-year-old son Milo, whose dad is ex-hubby Royston Landgon.
The mother/son duo recently stepped out wearing matching striped shirts. Aww!