NEWS
Report: Head Scientologist Makes Mockery of Tom Cruise's Confessions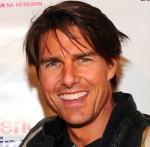 Former Church of Scientology member Marty Rathbun has made claims on his blog that he reportedly had to "audit" Tom Cruise's confessions and that leader David Miscavige would make a mockery of them behind his back.
OK! GALLERY: TOM CRUISE & CAMERON DIAZ WORK UP A SWEAT
According to Marty's blog, he audited Tom's confessionals during his divorce from Nicole Kidman from July through November 2001, which had been secretly recorded by order of David.
Article continues below advertisement
David reportedly liked to gossip about the content in the confessions — a big "no-no" in Scientology.
OK! NEWS KATE SEDUCES TOM ON STAGE AT BENEFIT GALA
"Well, my suspicions about DM's real purposes for recording Tom's confessions have been confirmed as warranted. I have recently learned from a very reliable witness that DM regularly held court with others in his personal lounge in the roadside Villas at the Int base, and while sipping scotch whiskey at the end of the night, Miscavige would read Tom's overts and withholds from my reports to others, joking and laughing about the content of Tom's confessions," Marty wrote. "My witness is unimpeachable in my eyes as his account contains too many accurate details from someone who had zero reason (or ability) for being anywhere near Tom's folders, videos and reports direct to DM. I also know he was a regular, preferred guest at DM's scotch night caps during that period."