NEWS
Report: Kate Gosselin's Kids Allegedly Expelled for "Physically Harming" Adult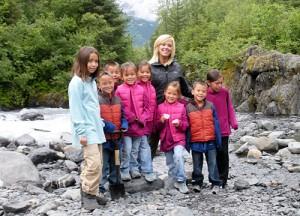 Kate Gosselin went on the Today show to set the red record straight about her children Collin and Alexis saying they were not "expelled" from school but rather decided to leave. But now Radar Online has new details on why the children left and claims they really were "expelled."
OK! GALLERY: KATE GOSSELIN CONTINUES BIG SPENDING IN THE BIG APPLE
Kate recently went on the Today show to "set the record straight" on her two children leaving their school.
Article continues below advertisement
"They were having anger issues," Kate said on Today. "They were acting out having behavior things."
"I did what I could do," she added. "We mutually agreed. I brought them home. I have them with a private tutor, an early education teacher, and she's teaching them one-on-one. They're excelling along with weekly therapy. My kids are back. They're happy, they're functioning, they're well and all is well again.
But Radar Online reports that Kate was lying when she said the children were not "expelled" and one was expelled for "physically harming" an adult at the school twice.
The adult's injuries are not known, but Radar Online also reports that both of the children were abusive to other students.
Perhaps those are the "anger issues" Kate was talking about on Today?
OK! VIDEO: KATE GOSSELIN ADMITS COLLIN & ALEXIS HAVE "ANGER ISSUES"
Article continues below advertisement
"Both Jon and Kate were sent a letter from the head of school explaining that despite their best efforts, staff had reached a point at which they had to request the children enroll in another program," a source close to the school told Radar Online.
"It's clear Kate did not tell the truth," the source added.
OK! NEWS: SARAH PALIN AND KATE GOSSELIN TAKE OVER TLC & THE OUTDOORS!
But the school did try to work with the children.
"Both Alexis and Colin received three full weeks of intensive special treatment to focus their behavior," the source explained. "While the teacher was able to achieve some success, it became apparent to the school that the pair needed intensive assistance to help them with their social, emotional and academic needs.
"The demand on the children's classroom teachers -- and the impact on other kids -- was just too great."