NEWS
Revealed! The Sad Way Russell Brand Told Katy Perry He Wanted a Divorce—and the Ex She Still Loves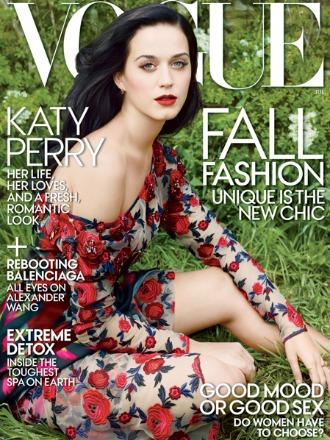 Katy Perry still has quite a lot to get off her chest about Russell Brand and their 14-month marriage.
"He's a very smart man, and I was in love with him when I married him," Katy says in a revealing new interview in the July issue of Vogue. "Let's just say I haven't heard from him since he texted me saying he was divorcing me December 31, 2011."
Watch: See Katy Perry's New Video for Popchips!
The comedian wasn't kidding, says Katy, who thinks her ex-husband was "hysterical in some ways."
Article continues below advertisement
That is, until he turned her into the butt of his jokes at one of his shows. "He didn't know I was in the audience, because I had come to surprise him...So. Hysterical to a point," she explains.
Photos: See Inside Katy Perry's Stunning New Hollywood Hills Home
Still, the singer takes her share of the blame for their failed marriage. "I do admit that I was on the road a lot," she says. "Although I invited him time and time again, and I tried to come home as much as I possibly could. You saw that in the movie," the documentary Katy Perry: Part of Me. "That wasn't edited to leave footage out—there wasn't any footage of him."
OK! News: See Who We Think Katy Perry Should Date!
However, Katy does fault Russell for not knowing what he really wanted in a wife. "At first when I met him he wanted an equal, and I think a lot of times strong men do want an equal, but then they get that equal and they're like, I can't handle the equalness. He didn't like the atmosphere of me being the boss on tour. So that was really hurtful, and it was very controlling, which was upsetting. I felt a lot of responsibility for it ending, but then I found out the real truth, which I can't necessarily disclose because I keep it locked in my safe for a rainy day. I let go and I was like: This isn't because of me; this is beyond me. So I have moved on from that."
Article continues below advertisement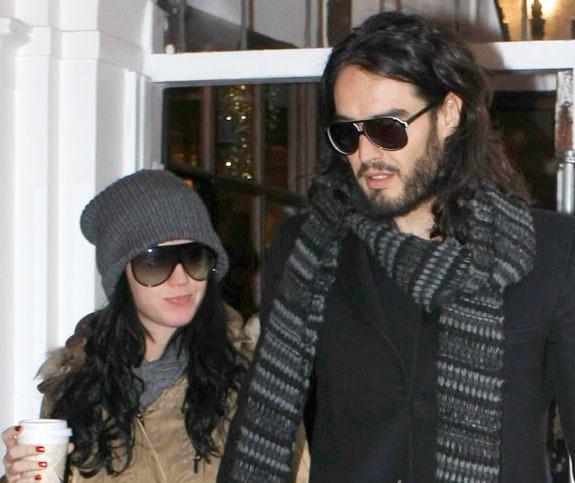 One of the guys she moved on to was John Mayer. "I was madly in love with him. I still am madly in love with him," she reveals, insisting they are not dating again despite rumors.
Listen: New Music from John Mayer and Other Singers!
"All I can say about that relationship is that he's got a beautiful mind," Katy says of John. "Beautiful mind, tortured soul. I do have to figure out why I am attracted to these broken birds."
Who would you like to see Katy date? Tell us in the comments section or on Twitter @OKMagazine.