NEWS
Whoa, Revenge!: Seven Season Finale Moments We Didn't See Coming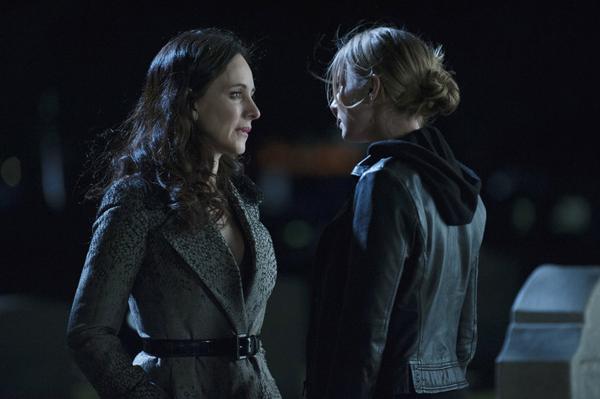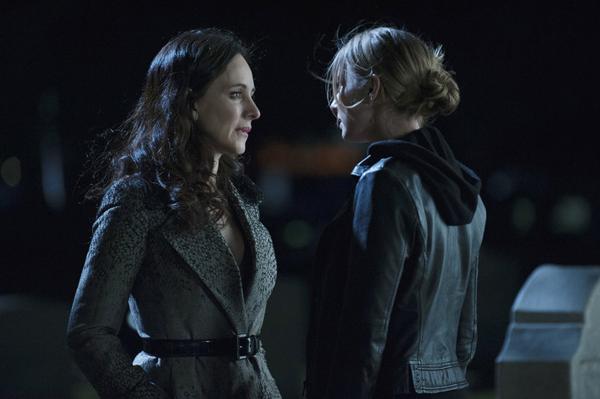 When Nick Wechsler told us Revenge's third season finale was going to change the way everyone looks at the show, we believed him, but even those words of warning couldn't prepare us for what happened on Sunday night. If you haven't watched the episode yet, stop reading now. But if you have and your head is spinning as frantically as ours, join us in trying to piece together the insanity, won't you?
Article continues below advertisement
OK! News: Nick Wechsler Talks Revenge Season Finale
Crazy Stop #1: Conrad's in the Slammer/David Clarke's Name is Cleared
Finally! I mean this is what we've been looking forward to since the day Emily Thorne set foot in the Hamptons, right? All of the agony we were put through watching the Graysons continually get the upper hand despite all of Em's best efforts and now we have the big pay-off, or don't we?
Crazy Stop #2: Victoria Kills Aiden!
We had a pretty good idea that Aiden might not live to see season four because actor Barry Sloane has been tweeting about his new gig on ABC's alien drama The Whispers (slated for Fall 2014) for some time now, but we didn't expect to see him go out like this! But it would be impolite for a Brit to refuse a cup of tea, even if it is coming from that dastardly therapist Dr. Banks. We're still reeling over the fact that Victoria finally got her own hands dirty when she smothered him with the pillow. That scene is going to give us nightmares for a while.
Article continues below advertisement
OK! News: Why Did Solange Attack Jay-Z at the Met Gala?
Crazy Stop #3: Charlotte Turns Jack Over to the Cops
Seriously, Charlotte? Girl, you really struggle to get it right when it comes to the good guys and bad guys who surround you. Let's just hope Nolan can finagle Jack out of there before things get too ugly.
Crazy Stop #4: Margeaux's Younger Brother is the Bad Seed
Who knew Margeaux had a kid brother>? Not us! Gideon LeMarchal rides into the Hamptons and wants nothing more than to take his father's company away from his sister, and knock one Daniel Grayson down a few pegs (and on that count and that count only we're on board with him). But Gideon is ruthless and sets Daniel up to take the fall next to, wait for it, a dead prostitute. Eeks!
Crazy Stop #5: Victoria Institutionalized!
Yes! Victoria gets her due when Emily bamboozles Queen V at David and Amanda's gravesite. After a swift whack to the head with one fierce-looking shovel, Victoria wakes up to find herself in a mental institution, with Emily by her said and creepy Dr. Banks handing over her medical records. Who's going to bail you out now, Victoria?
Article continues below advertisement
Crazy Stop #6: Conrad Escapes Jail
Nothing made us more ill than when Conrad smugly escaped prison, posing as a priest. But the former governor meets his maker when a car pulls up and a dark silhouette hops out and gives him a knife to the chest. Of course the biggest shocker of all is who is holding the knife…
Crazy Stop #7: David Clarke Returns
Yowzers—David Clarke is back, y'all! The man we all mistook for dead, the man we all thought was burned by the Graysons—he's ba-ack! This is, by far, the most insane moment of the entire season finale and we'd gladly give up our summer just to make September get here faster to find out how all of the dramz will play out in the Hamptons next year. I mean, is he a good guy? Bad guy? Answers, please!
Which Revenge moment blew your mind last night? Tell us in the comments or tweet @OKMagazine.