NEWS
RHONY's Aviva Drescher GOES There—Throwing That Leg, Defending Her Dad, Who She's Still Mad At and More Major Reveals!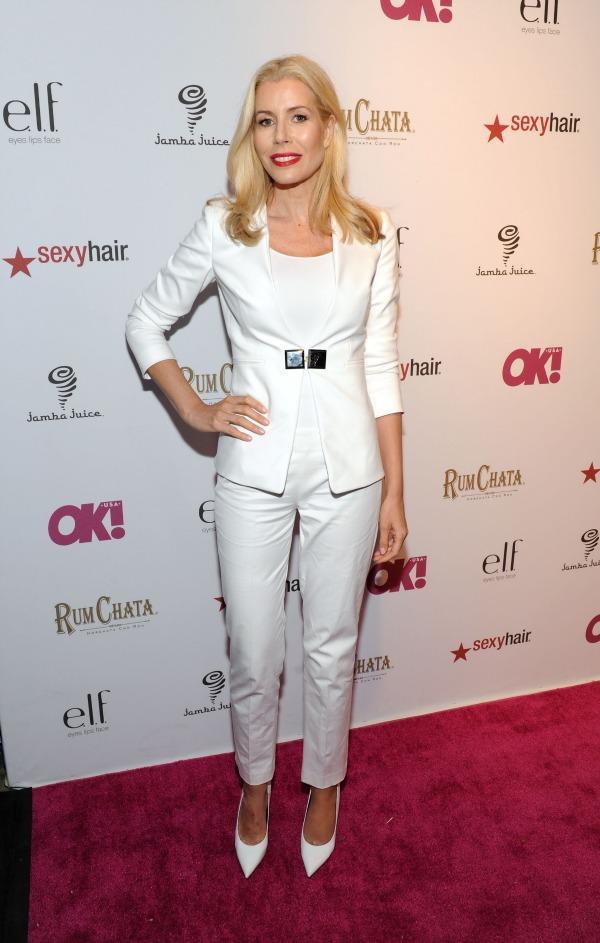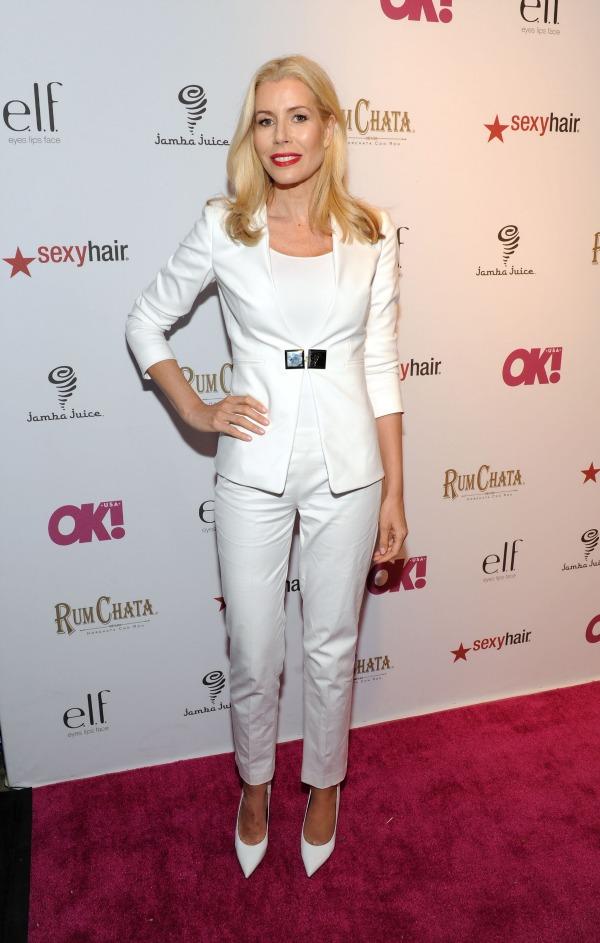 Tonight is the night. All bets are off and apparently all legs are off too! It is the finale to an absolutely bananas season of The Real Housewives of New York, and it's the one each and every one of us has been waiting for. While Aviva Drescher has experienced several infuriating and emotional moments this season, whatever goes down tonight was so brutal it make her take her prosthetic leg off and throw it across the room. See for yourself in this sneak peek:
Article continues below advertisement
We spoke with Aviva this morning ahead of the explosive episode to get more details about what goes down, the most cringe-worthy moment of the whole season and if her Dad is indeed getting that rumored spin-off show.
Watch: Is this the end of Beyonce and Jay Z?
OKMagazine.com: How are you feeling about tonight leading up to the big episode?
Aviva Drescher: I think it's going to be a great episode, I'm excited and I hope everybody has a lot of fun with it. I'm excited for viewers to tune in and to see what precipitated my leg running around all over that room.
OKMagazine.com: The image has been burning in our minds for so long, so we're excited to see what goes down! What drove you to do that and has it ever happened before?
AD: No. Most people would take off their glasses and slam them on the table, but in this case I wasn't wearing any glasses. All I could slam on the table and remove was my leg. I consider myself fortunate that I have that ability to do that. But no, I've never done that before. No. I had just really been attacked all season and I felt very provoked. Throughout the season I raised my voice a few times, I think I called one of the bitches a bitch, and at the end I slammed my leg on the table which was pretty crazy but I felt that there were 3 shrews attacking me and I wanted them to zip it. So I figured I would try and bang my leg on a table and it worked! It worked.
Article continues below advertisement
OKMagazine.com: Looking back on the season, in what moment do you think you were misrepresented the most?
AD: First of all, the bookgate stuff, it was really very simple. I heard that Carole had a ghostwriter from several very reliable sources and I asked her. The typical answer is 'no' and to move on. Unfortunately she basically had a nervous breakdown on-air and she was beating her chest and screaming and hollering and only really making the viewers think that she did have a ghostwriter. So where I feel misrepresented across the board is that I'm a liar and that is really what propelled me to throw my leg on the table in disgust. Because you can call me whatever you want, but I'm on a reality show where I'm very open and very honest about weaknesses in my life that many people would not have been. I wrote a memoir where I also discussed many of my weaknesses and problems and mishaps in life. I'm on a reality show, I get the game, I get the culture but do not call me a liar. And after the 10th time of being called a liar, I had the knee jerk reaction to throw my already loosened leg under the table, on the table. And the reason that my leg was already loosened is that when I sit down at the table to get the blood flow going, I unlock it to have a little bit of wiggle room. So it really was no different for me to take off my leg and throw it on the table than it would be for someone to take off their glasses and throw it on the table. Except it's a little heavier.
PHOTOS: Prince George's official birthday photos!
OKMagazine.com: What even happens after that, do you get up and get it?
AD: You're going to have to tune in to see what happens next, to see all the reactions. And then you'll have to tune into the reunion because it goes on. It doesn't just stop there, it goes on in the reunion.
OKMagazine.com: Does your leg stay on for the reunion?
AD: Well, you know, the issue at the reunion was, is a prosthetic leg a prop or not? Because now at the reunions, Andy Cohen has made a rule for no more props so we'll have to see if a prosthesis is a prop or not. But the reunion is really great. It's 3 episodes and it's very, very, very steamy. A lot gets revealed.
Article continues below advertisement
OKMagazine.com: How did you feel by the end, did you feel good and validated or did you leave feeling disgusted?
AD: Um. You know, probably both. I always feel a bit of both with this crowd.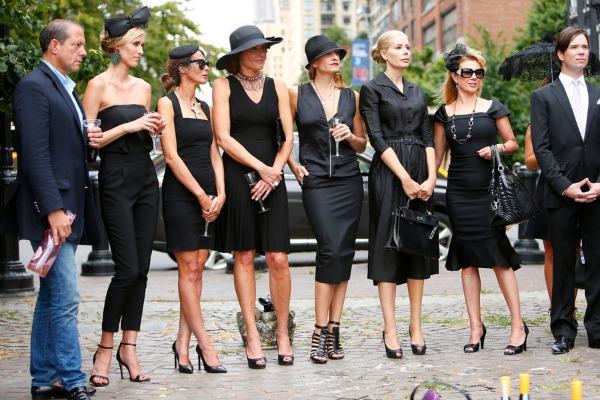 MORE ON:
The Real Housewives of New York City
OKMagazine.com: We see Kristen call you an outsider on the show, do you feel that way?
AD: I don't really think much of what Kristen, Heather and Carole say. I consider the source, and Kristen is a bit of a birdbrain. What is she talking about, I'm an outsider? I didn't go on a trip because I was sick so I'm an outsider? I don't know, I would think that the normal response would be, 'I hope Aviva's feeling better.' Why would I expect decent behavior from Kristen, Heather or Carole? I mean, isn't that the normal thing that you say when someone can't go on a trip because they aren't feeling well? The normal, decent, dignified response is, 'I hope that so-and-so is feeling better,' not 'Oh she's a liar and an outsider.' In real life when someone's not feeling better it's, 'I hope you feel better.' In Housewife land it's, 'Oh My God, you're a liar, you have emotional disabilities,' it's insane. So I think that Kristen saying I'm an outsider is a reflection on who she is. I don't take much of it.
OKMagazine.com: It was interesting to see you were close to Sonja and Ramona this season, do you really trust them?
AD: I do, yes. I think that often people who go through differences end up closer together and I've had my differences with these Housewives and other friends and we were able to make up and move on. I've been able to do that because I don't think that they are bad or evil. Ramona may be subject to fits of temper or temperament but who isn't? From those arguments, you can only move on. But unfortunately my argument with Carole runs deeper and Carole specifically off the show trashes me all over town, she had a nervous breakdown on-air, she trashes me at parties and I think it speaks to the serious, mean, vengeful, incurable defect in her personality. And unfortunately I don't think that what happened with me Sonja and Ramona, which is that we got closer from our differences, I don't think that that's ever going to happen with Carole.
Article continues below advertisement
OK! News: Kim Zolciak lost almost 50 lbs in 9 days!!
OKMagazine.com: What moment this season was the most cringe-worthy for you to watch?
AD: I thought it was very cringe-worthy when Carole grabbed my face on the stairwell. That seemed to have gotten somewhat overlooked but I thought that was really awful. There I am standing on the stairs and she grabbed my face. That was very cringe-worthy. Also Ramona throwing the glass at Kristen, that was pretty cringe-worthy as well.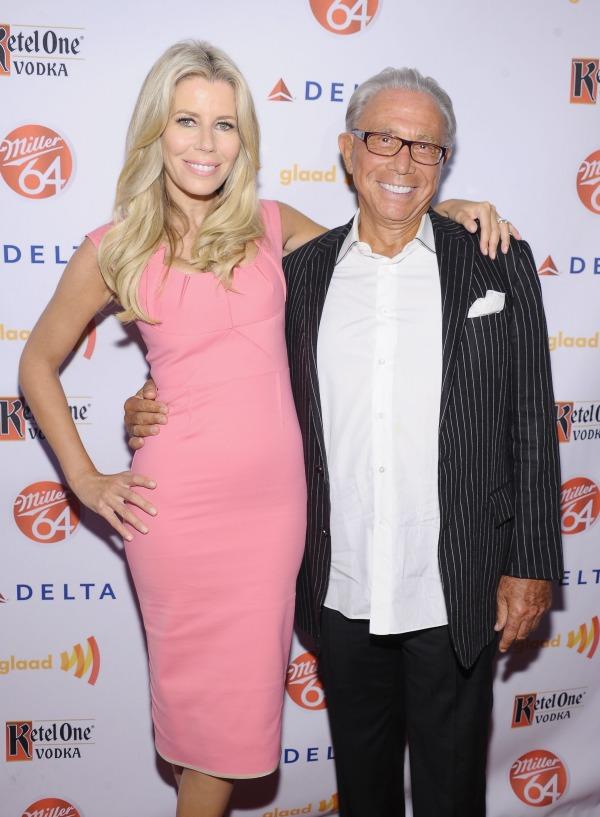 OKMagazine.com: Some people might cite your dad as having some of the most cringe-worthy moments too.
AD: Oh god! Of course. He's just, ugh. He's worse than cringe-worthy! I can't even come up with a word to describe my father's antics. I mean, I don't even have the word to explain that so I'll let other people do it for me. I want to show a modicum of respect since he's my dad.
OKMagazine.com: There are rumors that he's getting his own spin-off show, do you know anything about that?
Article continues below advertisement
AD: I do. And there is a potential spin-off in progress.
OKMagazine.com: Would you be on that too?
AD: Well considering that I'm his daughter, I'd probably be on it.
OK! News: Can these athletes please stop hanging out with Justin Bieber?
OKMagazine.com: Is there anything you would do over this season or you wish you did differently?
AD: I really really wish that more of my work with amputees had been seen. That's really what I do and that defines who I am. Being a mom, being a philanthropist, being a wife. I'm not going to look back on my life and say, 'Was I good fighter on the Housewives?' I'm not going to look back and say, 'Oh that was really funny when I threw my leg on the table.' I'm going to look back and say was I a good mom, was I a good wife, was I a good friend and did I help other people make a difference? So those are the things I would like to have immortalized. My work with amputees and being a mom. If I had one wish it would be that you would see more of that.
The Real Housewives of New York finale airs tonight on Bravo at 9 p.m. ET.
How excited are you to watch the RHONY finale tonight? Do you agree with Aviva or side more with Carole, Heather and Kristen? Do you trust Ramona and Sonja? What was the most cringe-worthy moment of the season for you? Tell us in the comments below or on Twitter @OKMagazine.