NEWS
Ricky Gervais Heading Back to 'The Office'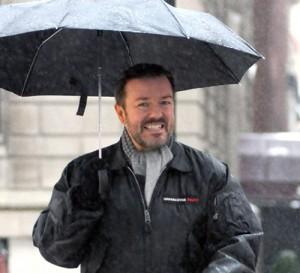 Article continues below advertisement
Ricky will guest star on the Jan. 27 episodes and his cameo, according to EW, involves Brent a running into his U.S. edition counterpart Michael Scott, the beloved Steve Carell.
NBC wanted to keep Ricky's cameo a secret, but with Ricky being at the forefront of entertainment news since he hosted the Golden Globes, news of his role leaked early!
Some found the comedian's humor at the Globes too hard-hitting where others classified it as brilliant and candid (especially is fellow comics). The debate still rages on.