NEWS
Robert Pattinson Compares 'Breaking Dawn' Birth Scene to What?!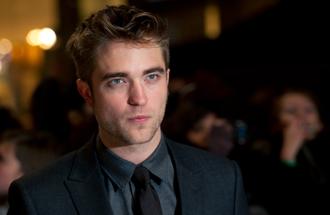 Fans flocked to theaters this weekend to see The Twilight Saga: Breaking Dawn — Part 1, but according to star Robert Pattinson, some Twi-hards might not have gotten exactly what they expected in the fourth installation of the tween phenomenon.
During an interview with the UK's Press Association, R-Pattz compared the highly anticipated birth scene of his onscreen daughter (by way of his offscreen girlfriend, Kristen Stewart) to something a little unexpected.
Article continues below advertisement
OK! NEWS: 'TWILIGHT SAGA: BREAKING DAWN - PART 1' RAKES IN OVER $100 MILLION OPENING WEEKEND
"We kind of shot it as an R-rated horror thing," Rob explained, "And then just kind of edited out the really gruesome bits."
"If you went on the set it didn't look — it looked like a Saw movie. It didn't look like a Twilight movie at all."
For those not familiar with Saw, the most it has in common with Twilight is probably the fact that it is also a highly succesful franchise. Other than that, the two couldn't be more different.
Rob did go on to clarify the comparison, saying, "I mean, there's literally been no blood in Twilight movies, apart from single drops and stuff. I walked in to the set and Kristen's covered in fake blood and gore."
"It looked like she had brains all over her and stuff," Rob added, laughing.