NEWS
Robert Pattinson & Kristen Stewart's 'Red Riding Hood' Movie Date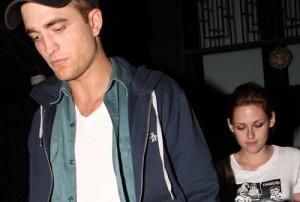 Article continues below advertisement
But the fan did manage to get a photo with Rob and one of their friends Tweeted a photo they got with Kristen.
The fan also wrote, "It's unbelievably cold here. they just wanted to take the photos and leave, i believe."
And from the looks of the photos that seems to be true, but it was certainly nice of them to pose for a quick pic!