NEWS
ROSS THE INTERN JOINS JOEY FATONE, LISA RINNA FOR EMMY COVERAGE ON TV GUIDE CHANNEL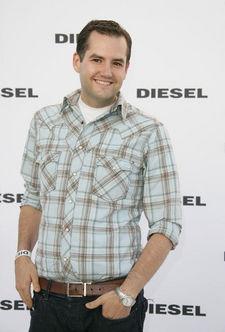 and are replacing Joan and Melissa Rivers as the red carpet go-to team on the TV Guide Channel for the 2007 Emmy Awards. OK!'s Derek Ivie got me the scoop on whether these red carpet hosts are having any jitters.
"I'm a little nervous," says Joey. "Hopefully I can throw in something a little bit different." Wonder if the Dancing With the Stars veteran and Singing Bee host will bring a little song and dance to the carpet?
Article continues below advertisement
Why do he and Lisa make a great team? "I think we'll do well bantering and making fun," he says. "She is such a sweetheart, and we have a lot of fun."
Lisa let Derek in on a secret: from The Tonight Show With Jay Leno is joining their team for red carpet and fashion coverage. "I fought for it because I am the one who was like, 'They should take a meeting with him,'" Lisa says. "I am such a huge fan. He blew them away." No doubt his trim, new physique will look amazing in a tux.
While Joey says he hates being wrong with his Emmy picks, Lisa is happy to cop to her choices. "I am a big fan of Entourage," she says. " I am a big fan of . I'd like to see him win even though I think is genius. I am a big fan of The Sopranos so I think that will win. is genius. I am a big fan of so many. I am just one big fan, to be honest with you."
Catch Joey and Lisa show the love Sunday, Sept. 16, at 3 p.m. ET on the TV Guide Channel.