EXCLUSIVE
Will There Be An 'Entourage' Reboot? Creator Spills Exclusive Details On What It May Look Like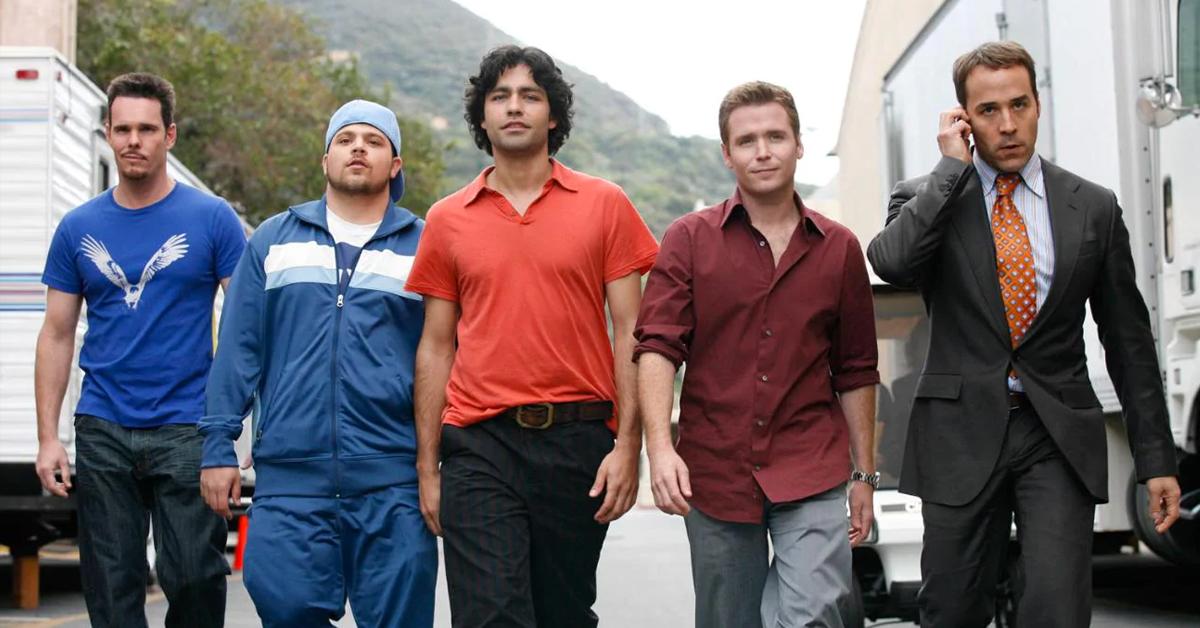 Article continues below advertisement
"Wherever their lives are, we'd pick up, and I think there are things we could come up with," Entourage creator Doug Ellin exclusively tells OK! about the possibility of rebooting the hit series.
With the success of "Victory The Podcast," in which Ellin and cast members from the HBO dramedy reminisce about their eight-season run (and subsequent 2015 film), fans are craving more of the famous fivesome — and Ellin is not opposed to the idea of getting the band back together.
Article continues below advertisement
"I've enjoyed being around everybody so much that if it happened, I'm not against it the way I was a year ago," Ellin admits — but don't get too excited. He adds, "I'm not doing anything to actively pursue it."
Article continues below advertisement
Things may be at a standstill due, in part, to Ellin's relationship with HBO and how his ideas after Entourage were seemingly dismissed.
On a recent podcast episode, Ellin revealed, "I got a lot of DMs like, 'Why are you mad at HBO?' I mean… Yeah, I am mad at HBO. HBO did not pick up a show I did after, which I promise you was a good show. They did not pick up a show I did with Spike Lee and John Ridley and John Boyega, which was excellent as well. And by the way, they put some real sh*t on for a couple of years. But also, I just want to say… Everyone goes, 'Everything they did for you.' They didn't do anything for me."
Article continues below advertisement
Despite the drama between Ellin and the network, fans — and Entourage cast members — want to see a revival, and given the popularity of "Victory" (which just recently hit 3 million downloads), they may get their wish.
Article continues below advertisement
There may be one catch, though. It's a mystery whether or not Adrian Grenier, who played movie star Vincent Chase, would be down for the ride. "Adrian is the only one I can't get on the podcast," Ellin tells OK!.
Why is that? "I cannot answer that," Ellin says. "I've spoken to him, he's given me the run-around, but I have no idea. I love him, and I posted on my birthday that that's what I wanted for my birthday — Adrian on the podcast — but he did not deliver."
Article continues below advertisement
Article continues below advertisement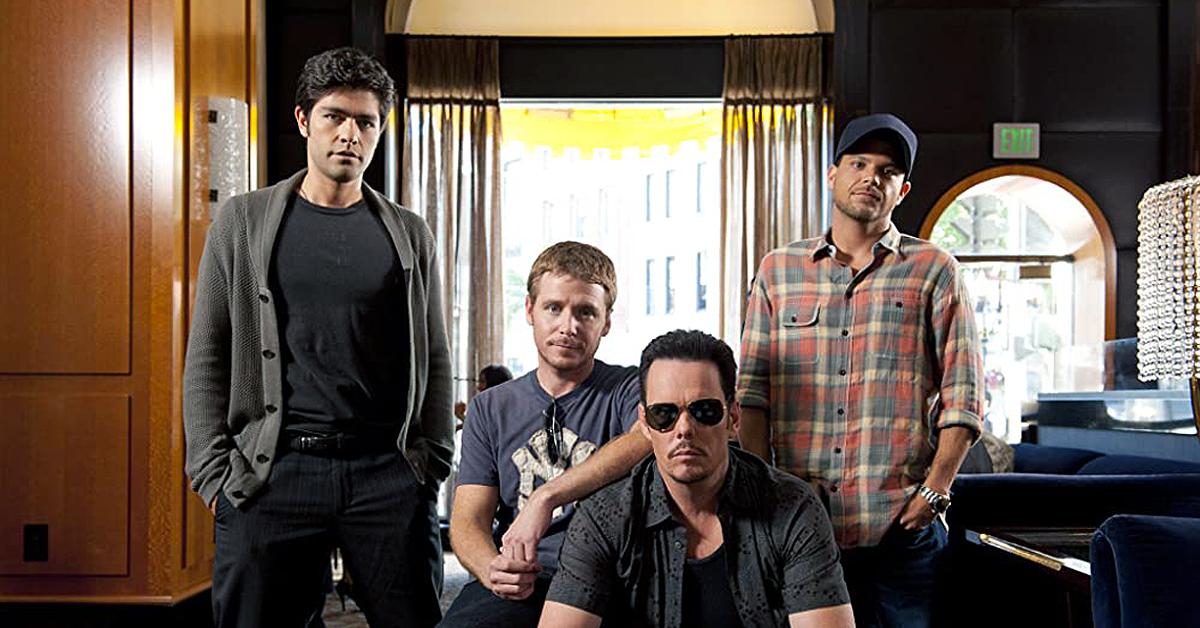 It also leaves room for a new friend of Ellin's to possibly join the team: Charlie Sheen.
Article continues below advertisement
"I obviously cannot speak for him," says Ellin, "but I think right now we both have a really strong feeling about each other and want to do something together." (OK! previously broke the news that Ellin and Sheen are collaborating on a possible television comeback for the Two and a Half Men star.)
"Whether he would ever be in Entourage as Charlie Sheen or whether I would create a character for him, I would be all for it, but I can't speak to what he would say," Ellin adds. "I feel like he would do it, yeah."
Article continues below advertisement
The buzz may be exciting, but if Ellin is being truthful, he tells OK! he hasn't really thought too much into a reboot or what it may entail. Still, he says, he would continue writing situations and scenarios for the series that are based in truth.
Article continues below advertisement
"It would be the realistic experiences of what Hollywood is today," he explains. "Of course Hollywood is a more PC place, where people mind their manners more, which is a good thing, but what I wrote … It was realistic."
Overall, he says, the show's main focus is friendship. "What I was going for was never from the get-go supposed to be about Hollywood, it was supposed to be about these fish out of water, these working-class kids who came from nothing and were experiencing fantasy land," he concludes, "with their best friends."