NEWS
Exclusive: Step Up All In's Ryan Guzman Wants To Dance Battle With Channing Tatum—In Magic Mike 2!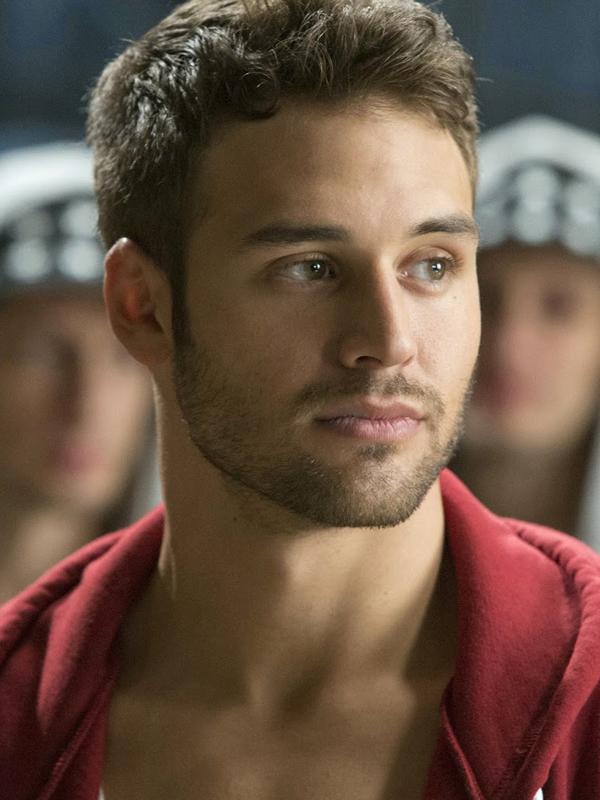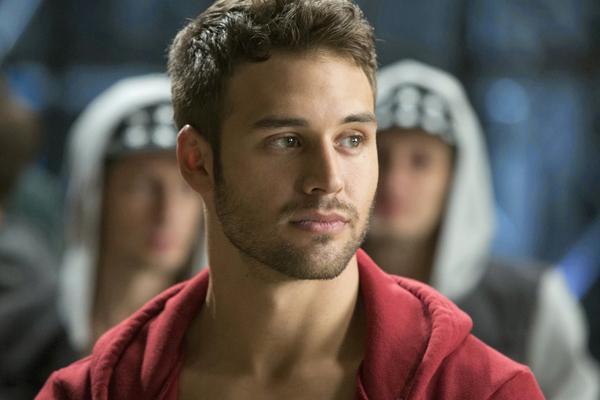 He's hot. He loves not wearing a shirt. He can dance. Wouldn't Ryan Guzman, who stars in Step Up All In, in theaters August 8, be a shoe-in for Magic Mike 2?! We chatted with the super nice, super talented actor about the changes of that happening, Step Up's fifth installment, what it was like to bring back so many old characters this time, and which celebrity he'd want to have a real-life dance battle with. We think you'll be very happy with his answer to that question—and thrilled to know that Ryan's not ruling out a role in the Magic Mike sequel! Read on for all the juicy scoop...
Article continues below advertisement
OK! Exclusive: Ryan Guzman Dishes on His Romantic Scenes With Jennifer Lopez
OKMagazine.com: Because you're in LA and Vegas for this movie, did you have to up the choregraphy and production this time around?
Ryan Guzman: It's always kind of a "how do we outdo ourselves this time." You never want to show the same move more than once and become super redundant. But dance is always evolving so there's so much you can pull from and so many new things you can do. But yeah, we created a bigger set, we created more intense dance scenes and I wouldn't say that we were trying to outdo ourselves as far as make everything better, but make it new and exciting and I think we accomplished that and in turn made it better.
OK! News: Meet Ryan Seacrest's Super Hot New Girlfriend
OKMagazine.com: This movie brings back many old characters from the first few films. Was it weird working with everyone again?
RG: It was definitely eye-opening when I first heard about it. It's like the Fast and Furious version of Step Up, bringing all the characters back. I was wondering how we were going to do that so that the audience isn't going to be like, "wait a second, that doesn't make sense to me." But we found that way and it all happened super natural in how we create this new crew with all the characters from previous movies, and it became really fun to play against them all again. It was cool to just have a reunion for Step Up. Whichever character you liked, we have! Except Channing. We didn't bring you Chan (laughs).
Article continues below advertisement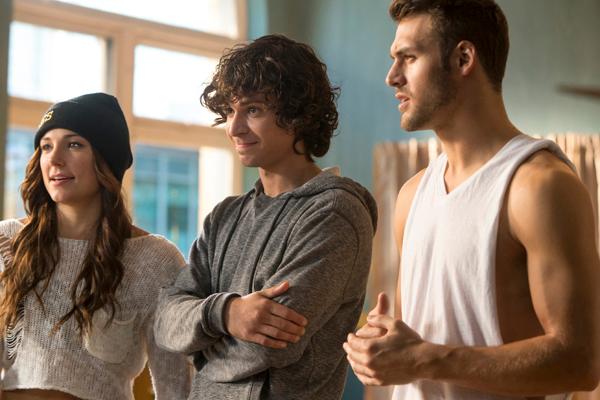 OKMagazine.com: In this film your character Sean struggles once he gets to LA in paying rent and stuff. Was it similar for you when you were starting out?
RG: Yeah, its definitely a relateable story. When I came out to LA I had maybe 27 dollars to my name. I was living in a one bedroom with five guys and I was driving a mini van for god's sakes (laughs). So it was a struggle to figure out, did I make the right decision? What am I going to do with nothing out here? And I think with this movie we're trying to show aspiring dancers that it takes hard work and determination.
WATCH: Sneak Peek of Melissa Rycroft on Season 9 of Dallas Cowboys Cheerleaders
OKMagazine.com: Is there a song or artist you want to dance to in a Step Up film but haven't gotten the chance to yet?
RG: Yeah I would love to do some Justin Timberlake or Michael Jackson or even James Brown. Yeah, do something like, funk music or something. Justin Timberlake's not technically funk, but...
OKMagazine.com: Who'd win in a dance battle between you and JT?
Article continues below advertisement
RG: Laughs. JT dances a lot more than me so I think it'd be a good match. I'd have to train for that one for sure but I'll give it to JT for now.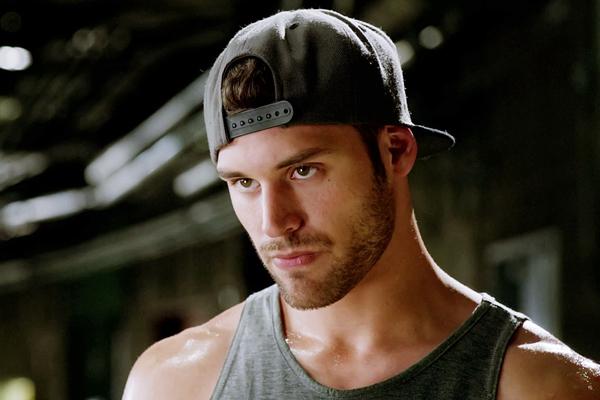 PHOTOS: 13 Movie and TV Moments You Can't Miss at Comic-Con
OKMagazine.com: Which celebrity is your dream dance battle partner?
RG: I've never thought about that. Good question. You know what, just because I know everybody's always been talking about it since Step Up Revolution, Channing Tatum. I met him when we were filming Step Up All In and he's a great guy and I'm sure we'd have a good time battling each other (laughs). Maybe in Magic Mike...
OKMagazine.com: Oh, you'd be amazing in Magic Mike. Call him up!
RG: Oh no, no no no. (Laughs).
PHOTOS: 13 Pics of Channing Tatum Being Ridiculously Hot
OKMagazine.com: Other than this promoting this film and Boy Next Door, what's next on your to do list? Try to get an audition for Magic Mike 2?!
RG: I think my resume for Magic Mike 2 is already in there so if Channing wants to use me, I'm sure I can pull some kind of move from Step Up Revolution or Step Up All In (Laughs).
PHOTOS: 29 Sexy Photos of Celebs in the Bath
Step Up All In is in theaters August 8, 2014, and keep a lookout for Ryan who's starring with Jennifer Lopez in Boy Next Door, out in 2015! Are you excited for Step Up 5? Who would win in a dance battle, Ryan or Channing? Tweet us @OKMagazine.