NEWS
Is Nice! Sacha Baron Cohen Has Reportedly Secretly Filmed Borat 2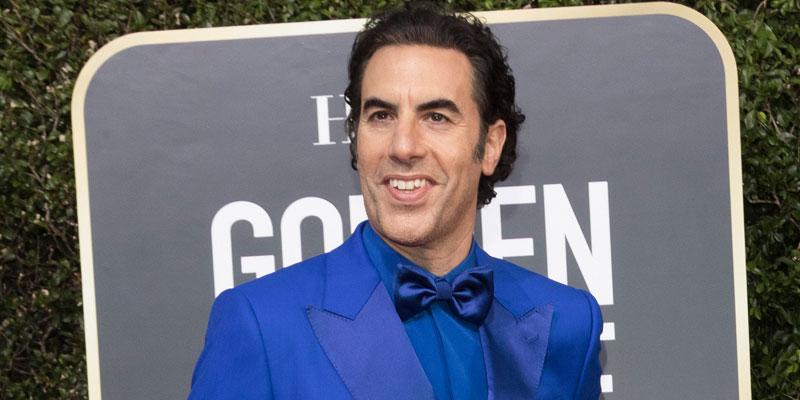 Happy Times High Five! Sacha Baron Cohen has reportedly secretly filmed a sequel to the smash-hit movie Borat. Collider is reporting that the movie has been filmed and even screened for some industry insiders.
Although the specific plot details remain unknown, the outlet is saying that Borat is no longer the little-known Kazakh TV personality he played in the first film. Since the 48-year-old is now very well known, he must go "undercover" to interview people.
Article continues below advertisement
The hilarious film produced many iconic lines, including Borat's pronunciation of the phrase, "my wife," and had grossed over $260 million worldwide - launching Cohen into superstardom - paving the way for more iconic characters and movies such as Bruno, The Dictator and Grimsby.
KIRSTIE ALLEY SLAMS THE ACADEMY'S NEW INCLUSION RULES: 'YOU PEOPLE HAVE LOST YOUR MINDS'
The London native told The U.K's The Daily Telegraph that he was retiring the Borat character in 2007. "When I was being Ali G and Borat I was in character sometimes 14 hours a day and I came to love them, so admitting I am never going to play them again is quite a sad thing," he told the outlet.
Article continues below advertisement
"It is like saying goodbye to a loved on. It is hard, and the problem with success, although it's fantastic, is that every new person who sees the Borat movie is one less person I 'get' with Borat again, so it's kind of self-defeating form, really."
Cohen did reprise the character briefly right before the 2016 election to warn Americans about voting for Donald Trump. Borat appeared on an episode of Jimmy Kimmel Live!, where he claimed Trump was one of Cohen's more "unbelievable" characters. "He is clearly a parody of rich, American racist!" Cohen as Borat proclaimed.