NEWS
Sarah Jessica Parker "Knows What the Story Is" for Third 'Sex and the City' Movie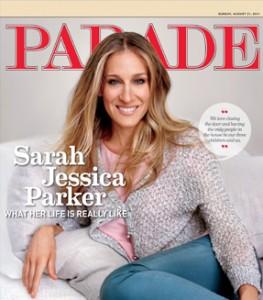 It's a good thing Sarah Jessica Parker knows how to balance motherhood and her career because it sounds like she's going to have to step out of her mom shoes and back into Carrie Bradshaw's stilettos to return in a third Sex and the City movie.
OK! GALLERY: SARAH JESSICA PARKER TAKES HER LITTLE LADIES FOR A STROLL IN SOHO
Parade magazine asked SJP in their new issue if there was any chance there would be a third Sex and the City film.
Article continues below advertisement
"There is," she revealed. "I know what the story is. It's a small story, but I think it should be told. The question is, what's the right time to tell it?"
Maybe whenever her husband, Matthew Broderick, is not working?
"We've had two occasions recently where both Matthew and I were working, and it was so hard on the kids," Sarah explained. "Especially James Wilkie, because he can really articulate how he feels about our absence. On the other hand, there are big chunks of time when we're home a lot more than conventionally working parents. So you hope to make up for it."
OK! NEWS: SARAH JESSICA PARKER IS INSPIRING, CO-STAR SAYS
And when they are home they make sure they are the ones caring for their kids. They have babysitters, but not live-in help.
"We love closing the door and having the only people in the house be our three children and us," she said. "It's such a good feeling to know that we're competent and capable and that it's private."
Still, Sarah did reveal some the personalities her twins Loretta and Tabitha have developed.
Loretta is "deeply inquisitive," while Tabitha is the princess and "does not give; she receives."