NEWS
Scientology Fires Back After Tom Cruise 'Vanity Fair' Article, Calls Story "False"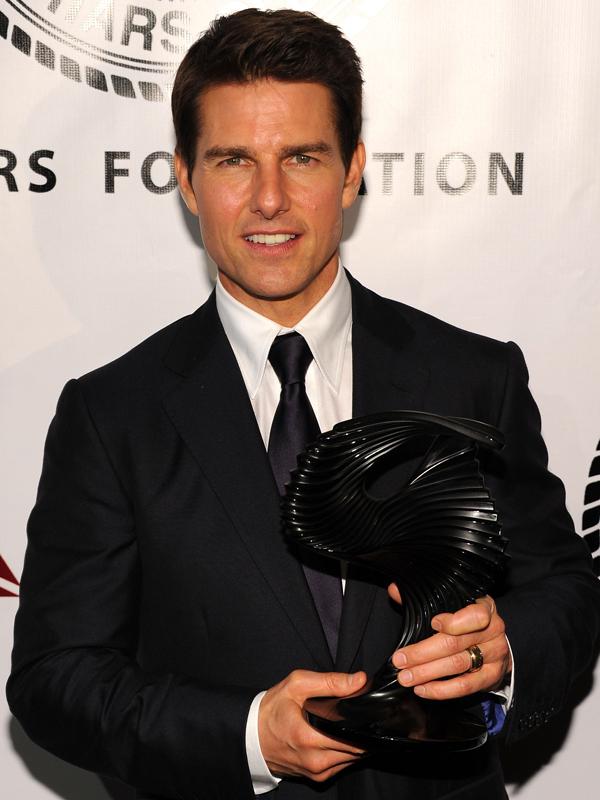 The Church of Scientology is not going to take Vanity Fair's October cover story about Tom Cruise and his creepy wife-snatching process lying down.
OK! GALLERY: TOM CRUISE BONDS WITH DAUGHTER SURI IN NYC
As previously reported, Vanity Fair writer Maureen Orth wrote a chilling expose about how the actor held auditions for his next wife in 2004 after his divorce from Nicole Kidman. While Scarlett Johansson and Sofia Vergara were his first picks, reports Maureen, the actresses weren't smitten with the Mission Impossible star.
Article continues below advertisement
So Tom had to reluctantly settle for an Iranian-born woman named Nazanin Boniadi. She claims the actor and Scientology leader David Miscavige cruelly discarded her when she didn't mesh with the religions and led her on a path of humiliation.
After news of the piece surfaced, the church sent an eight-age letter to VF editor-in-chief, Graydon Carter, dismissing the article as pure rubbish.
"We are writing regarding your, your editor's and reporter's shoddy journalism, religious bigotry and potential legal liability arising out of Vanity Fair's upcoming story about the Tom Cruise divorce," the letter states. "Significantly, while Maureen Orth was preparing her story, Vanity Fair ignored its staff and contributors who have firsthand knowledge of Mr. Cruise and of Mr. Miscavige and who would burden her story with the truth."
OK! GALLERY: SURI CRUISE HAS A BLAST WITH MOM KATIE HOLMES AT A BROOKLYN PARK
The letter continues, comparing her claims to an act similar to "asking the Pope if he threw poison in the wine before failing to bless the Holy Communion during the Easter service."
"Ms. Orth, who hasn't the vaguest clue about the practice of Scientology, has been duped into forwarding their anti-Scientology agenda," the letter says. "Ms. Orth appears to have only gleaned her information from fringe hate sites and their webmasters."