NEWS
Twisted Killer Scott Peterson Builds Prison Cell Shrine To His Slain Wife Laci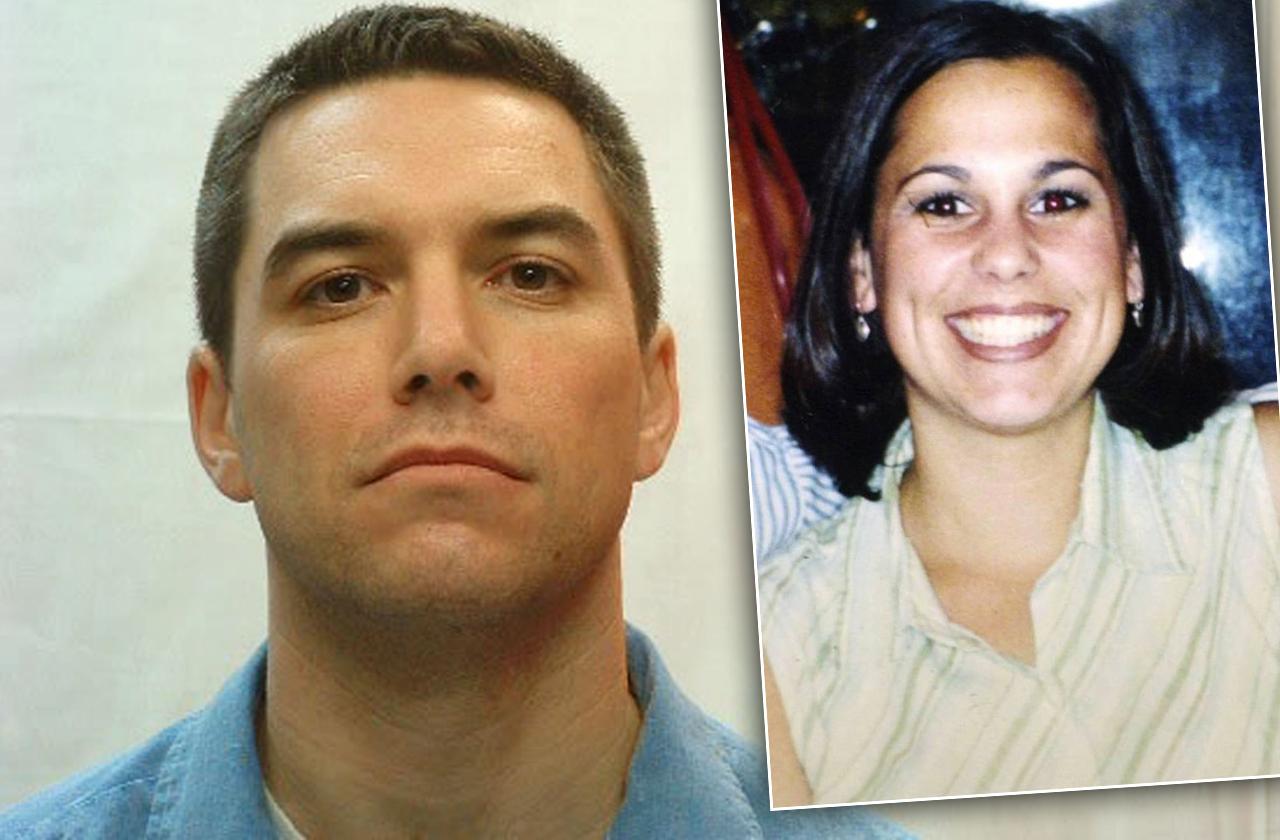 Scott Peterson keeps a photograph of his murdered wife in his jail cell — and even smooches it before the prison guards call lights out for the evening, RadarOnline.com can reveal.
That hasn't stopped the sick fiend from writing to a string of lonely-hearts pen pals — and his notes reveal the 45-year-old murderer is in total denial of how he slaughtered Laci and their unborn child.
"I can't believe Scott has the nerve to keep Laci's picture in his prison cell after what he did to her. It's appalling!" said a source, who has studied Peterson's case and reviewed the letters at Radar's request. "What's even more disturbing is he refers to Laci as 'my wife' in the letters!"
Article continues below advertisement
Peterson is now awaiting his ultimate date with justice on Death Row in California's San Quentin prison for the slaying of dark-haired beauty Laci and their unborn son, Conner.
Laci was eight months pregnant when she vanished on Christmas Eve 2002.
Peterson peddled the hollow alibi he was out on his boat, fishing off Berkeley Marina in Richmond, Calif., at the time.
Laci's disappearance sparked a search that gripped the nation — and the attention the case generated soon shined a harsh light on the dad-to-be, who was secretly dating massage therapist Amber Frey.
"I suspected Scott when I first met him," said Allen Brocchini, a lead investigator on the case. The now-retired detective said he was thrown by Peterson's cool demeanor when his wife disappeared on such a major holiday.
As Radar reported, Peterson remained aloof while his in-laws and police volunteers from around the country searched for Laci.
Four months later, the remains of a male fetus and the decomposing torso of 27-year-old Laci washed up on a San Francisco Bay beach — the same area where Peterson was fishing on Christmas Eve!
Article continues below advertisement
Peterson was convicted in 2004 of first-degree murder, and second-degree murder for the death of Conner.
Since his imprisonment, Peterson has filed two appeals seeking a new trial — and continued to maintain his innocence in syrupy letters to his pen pals.
Sources insist the prison shrine — and his whining letters — are a coldly calculated attempt to play the victim while providing faked fodder to support claims he was railroaded.
In a letter obtained exclusively by Radar, the lying psychopath wrote a Maryland woman: "This is not over! I had nothing to do with Laci's disappearance!"
Another batch of notes — between Peterson and a soft-core porn star, who requested anonymity — date to 2007. The fiend told the sex siren he suspected his high school classmates were pulling a fast one by inviting him to their reunion.
"I guess they know my address," he moaned.
Scott Peterson: An American Murder Mystery premieres Wednesday, November 29 at 9 pm et exclusively on ID.