NEWS
Season 3 of 'The Voice' Kicks Off Tonight and Could Be Extended on NBC Through the Spring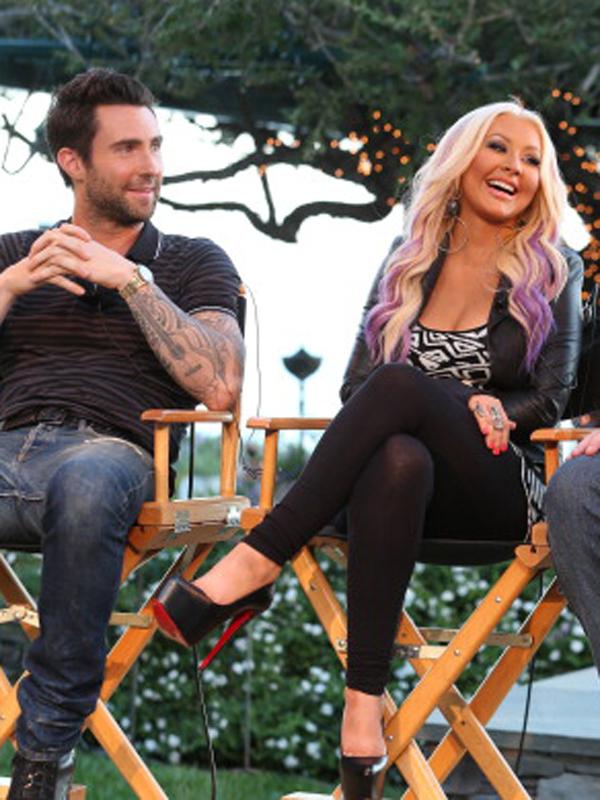 The Voice is back for its third season and begins tonight on NBC with blind auditions.
Christina Aguilera, Adam Levine, Cee Lo Green and Blake Shelton return as the celebrity coaches and they will choose contestants they want on their teams just by listening to their voice.
According to billboard.com, the singing competition is the highest rated show on NBC besides Sunday Night Football and the network is prepared to extend the program to run through not just the fall, but the spring as well.
Article continues below advertisement
OK! GALLERY: THE VOICE SEASON ONE FINALE CELEBRATES WINNER JAVIER COLON!
"Executive producer Mark Burnett says he's prepared to expand the show's run, even if it means losing some of the judges/coaches associated with the program. One insider expects two of the four current coaches to take a break after this fall's edition," the site reports.
"Here's the fact we decided: When you've been on this show, that's your chair for life," Mark says. "So if they have to tour and someone comes in for a season and then goes out for a season, comes back for a season, there will never be anyone getting replaced, ever."
The producer added, "It's going to be moving pieces all the time. And luckily maybe a couple of them go on tour, a couple of them don't go on tour. They have an obligation to their fans. And so that's how we're going to do it."
OK! GALLERY: CHRISTINA AGUILERA, ADAM LEVINE AND CEE LO GREEN GOOF OFF AT THE VOICE COCKTAIL RECEPTION
Not all the judges agree with that, however. Blake says, "Obviously that's a hard pill for me to swallow. I feel like I was part of the building of this process-we all worked our asses off on it. It would be hard for me to get up out of that chair and let someone else be there. It's also hard for me to be in that chair and know that I could be out there touring too. I need to be able to do both and maybe with back-to-back seasons I can. But something's got to give."
Article continues below advertisement
The country singer continued, "As much as it's about music, we're doing television. We all have to search within ourselves and ask, 'How long can we do this before we become a TV person instead of a music person? And are you OK with that?' Right now this is still what I want to do because I see myself touring and getting back out there."
The Voice begins tonight at 8 p.m. Will you watch?
Related Stories: