NEWS
Selena Gomez Chats About Her New Album: It Won't be a Justin Bieber Tell-All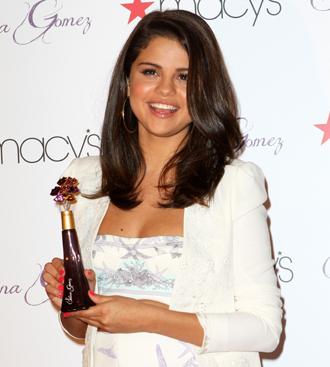 We always forget that Justin Bieber's fairer half is a musician fully capable of pumping out an album of love songs, too.
OK! NEWS: JUSTIN BIEBER SAYS "BOYFRIEND" IS ABOUT SELENA GOMEZ!
Thankfully, though, Selena Gomez isn't interested in being another Taylor Swift and airing all her dirty laundry in song form.
"It's not going to be necessarily, 'Here's my tell-all,' " she said to E! News about her new album. "It's going to be more of something that people could say, 'It could be that, or it could be this, or it could be that.' At the end of the day, I only make my music because I want it to be really fun, and if I could have people dance to it, relate to it, have a good time, that's all I want."
Article continues below advertisement
Selena also explored the possibility of experimenting with different styles and working with producers who might otherwise have trepidations about working with the tweeny pop star. She mentions how New York City-based rock band fun. is on her shortlist of possible collaborators.
OK! NEWS: BIKINI-CLAD SELENA GOMEZ CUDDLES UP TO JAMES FRANCO ON THE SET OF 'SPRING BREAKERS'
"I think this is going to be the biggest one for me personally. I want to be able to write about things I've never talked about before and tell a story with this album, because I've never actually had time to go in and do that," she said. "I've never worked on a song for more than two days."