NEWS
Justin Bieber Says "Boyfriend" Is About Selena Gomez!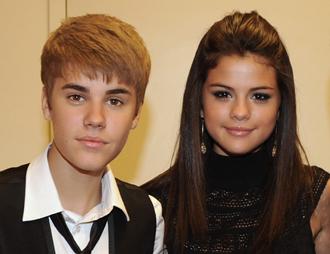 Don't you wish you were Justin Bieber's girlfriend? Well, one lucky girl actually is, Selena Gomez!
When asked if his hit song "Boyfriend" is about Selena, Justin answered honestly. "She loves it," Justin told Carson Daly on AMP Radio. "It is about her."
Selena supported her man yesterday, Tweeting about the single, saying, "finally" with a photo of the track. Justin also told Carson how each song on his new album Believe has a new sound. "There's so many different songs that are so different," he said.
Article continues below advertisement
He had previously told Ryan Seacrest about the direction of his career, "There are so many people that are going to give me opinions and tell me how my career should go, but you know I'm ultimately the only one that can make those decisions because I'm going to have to live with my career for the rest of my life."