NEWS
Selena Gomez Dishes: "I Feel Like A Grown-Up"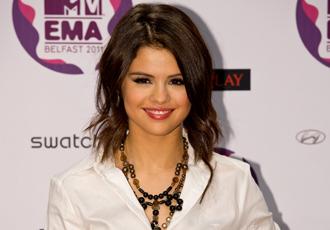 Selena Gomez isn't just a pop star and actress, she's now an investor! The superstar, 18, recently invested in the mobile application Postcard on the Run. What prompted this move? She said, "I'm about memories. I like keeping everything in my mind, especially traveling. It's about saving the memory forever."
She told USA Today's Talking Your Tech, "I feel like a grown-up, but I don't really know all the technical stuff."
Article continues below advertisement
OK! NEWS: WHAT DO JUSTIN BIEBER AND SELENA GOMEZ DO ON THE WEEKEND? "WE KISS"
When it comes to social media, Selena is very savvy. "My fans are obviously the most important thing to me when it comes to my career," she said. "I have a Twitter, I have a Facebook, I have a YouTube, I have all those things. I have a computer, laptop, iPad, iPhone, camera. I've got two cameras, actually — one small camera and one big camera, so I definitely like all that kind of stuff."
If Twitter had existed when she was growing up, who would be she be following? "If 'N Sync had a Twitter back in the day, I'd be blowing up their Twitter like crazy," she admitted.
OK! NEWS: JUSTIN BIEBER: "MAYBE I'LL GET MORE INTO MAKING LOVE WHEN I'M OLDER"
Although Selena is very busy with her career and canoodling with BF Justin Bieber, she makes time to watch some of her favorite shows on her laptop. "I watch Friends religiously; it's my favorite show in the entire world. I like Will & Grace, The O.C., Family Guy." We all know JB enjoys those shows, too. (He does have a Stewie medallion after all!)
Selena's next move? Her sold-out concert for UNICEF! She Tweeted, "Thank you all for supporting UNICEF, the House of Blues Concert on Jan. 20th sold out immediately!! Look forward to seeing you."