NEWS
Simon: I Like Michael Johns' Accent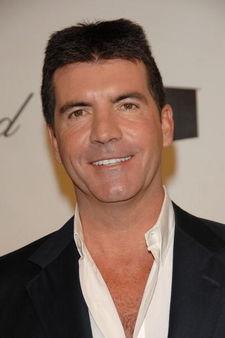 When it comes to emotions, Simon Cowell is more synonymous with anger than compassion. However, he says there was one moment on American Idol that hit him real hard, he told The Morning Show with Mike and Juliet.
"I got emotional on season one, when one girl left...called Tamyra Gray," he said, "I liked her..I could see we were heading towards this fantastic finale, which was Kelly Clarkson versus Tamyra. They were the best two singers and it didn't happen."
Article continues below advertisement
The morning duo further prodded, wondering if even Simon feels things sometimes go too far when he banters with his colleagues, Paula Abdul and Ryan Seacrest. He said, "It's a live show and these things happen. We don't know what's going to happen ourselves. That's the fun of doing a live show. Otherwise, you can become ill and end up like Star Search, where everybody is nice and perfect. No one will watch."
As for this season's crop of contestants, the 48-year-old admits he's partial to Aussie Michael Johns "because I like accents."
If Michael wants to become the show's seventh winner, he'll have to overcome the powerhouse frontrunner that is David Archuleta, who, according to Simon, is probably not going to get eliminated soon, if ever.
"That's not going to happen," he says. "He's very popular."