NEWS
American Singer-Songwriter Justin Townes Earle Dead At 38 From Unknown Causes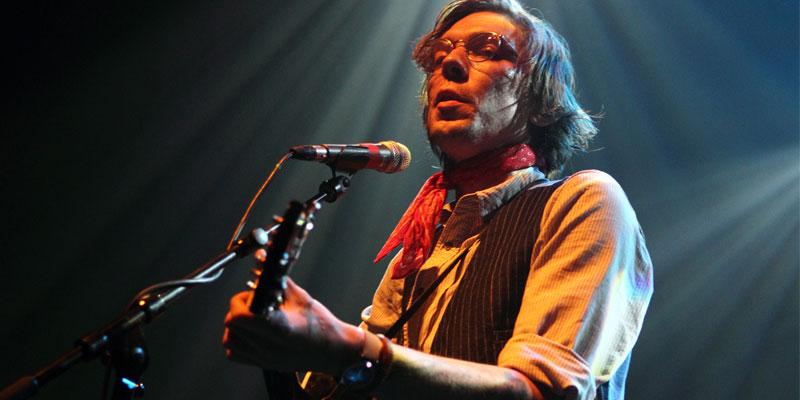 Three-time Grammy winner Justin Townes Earle died on Sunday, August 23, from undisclosed causes.  
"It is with tremendous sadness that we inform you of the passing of our son, husband, father, and friend Justin," the 38-year-old's official Facebook page announced. 
"So many of you have relied on his music and lyrics over the years and we hope that his music will continue to guide you on your journeys. You will be missed dearly Justin."  
Article continues below advertisement
"The first time I did heroin, all the troubles I had just didn't matter," the 'Lone Pine Hill' crooner told The Scotsman in 2015.  
"It's not that they went away, they just did not matter anymore," he shared. "And after that it was just chasing that damn feeling that I never got again. There was this major wound inside of me and instead of doing anything about it, I kept picking at it and it never heals because of that." 
Article continues below advertisement
In 2017, the Nashville native seemed like he had his life back on track. "I find myself a lot more comfortable in life — I have a wonderful wife, and I don't have all the same problems," he told No Depression.   
"I'm not looking inward all the time constantly," he continued. "I have to pay attention to what's going on around me more, because with a wife, I'm responsible for another person's feelings. And I'm about to be responsible for another person's life." 
Kurt Loder, a former MTV news anchor, tweeted a video of Earle performing 'Harlem River Blues' with David Letterman in 2011, "Make. It. Stop. RIP #JustinTownesEarle."  
Grammy nominee Margo Price, musical prodigy Sammy Brue, and singer Samantha Crain also sent their condolences to the entire family and recalled fond memories they shared with the talented and young musician.  
Over the years, Justin released nine albums and received the American Music Award in 2011 for Song of the Year. Justin also played in bands, including The Distributors and the Swindlers, in addition to performing with his father Steve's touring band, the Dukes.