NEWS
Sorry, Hailee Steinfeld: Justin Bieber Says You're Too Young!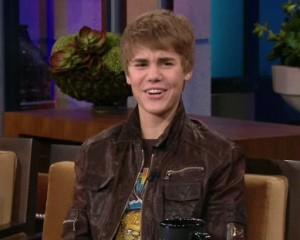 Article continues below advertisement
Justin then talked about attending the Golden Globes and presenting alongside Hailee.
"She's really nice and really talented," Justin says of the True Grit star.
"So what do you think, she kinda cute?" Jay asks.
"I think she's cute, yeah," Justin agrees.
"That's as far as it goes," Jay says.
"Yeah," the Biebs says back. "She's young though, right?"
"She's your age exactly!" Jay exclaims.
"No she's not! No she's not. She's like 14!"