NEWS
Justin Bieber on His "Best Friend" Selena Gomez: "We Saw No Strings Attached"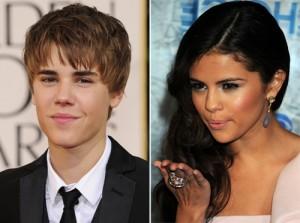 Article continues below advertisement
And the Biebs makes his "friendship" with Selena sound like it's no big deal!
"Oh just tell them that she's like one of my best friends," Justin said. "We saw No Strings Attached."
"That's all I need right there!" Ryan said.
Hmm, a movie about friends with benefits? Interesting choice! And it's a good thing Selena is 18, since No Strings Attached is rated R!
OK! NEWS: JUSTIN BIEBER CHANGES HIS HAIR — LOOKS LIKE ROBERT PATTINSON!
Justin also talked about his upcoming film, Never Say Never, and what he's excited about his fans seeing in it.
"I'm looking forward to just to see me, not just the performer Justin Bieber, just me," he said. "I'm just a 16-year-old living the dream."
And it sounds like his dream isn't coming to an end anytime soon!
"I'm going on a tour in a March... a world tour — Indonesia and Japan. Then we go to Australia," Justin explained. "At the end of the year I'll release another album."