NEWS
OK! Exclusive: Here's What Transpired When a Spice Girls Fanatic Interviewed Mel B.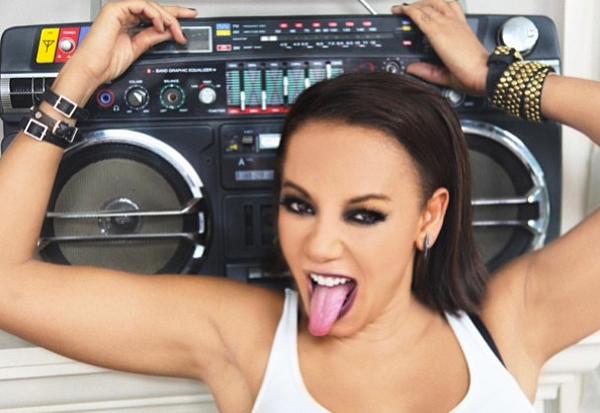 Oh hey! Do you remember that time that I stalked Melanie Brown on the red carpet for America's Got Talent and didn't even get to talk to her despite my best efforts? It was devastating. Well, until last week, when OKMagazine.com got offered the chance to chat with Mel B on the phone, specifically about her new partnership with Real Water and the "Get Real, Get Pink" campaign. Sure, it wasn't the same as meeting my middle school idol in person, but I knew this was it. This was my chance to chat with a Spice Girl. About 24 percent of the things I write here are about how I used to be obsessed with the Spice Girls, so this was kind of a big deal.
Article continues below advertisement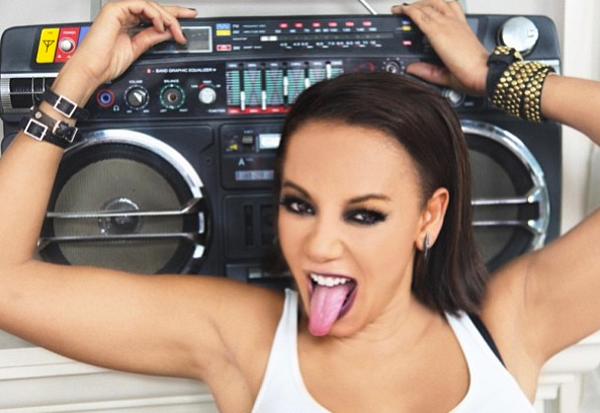 Poll: Vote For The Best New Pop Song of the Week
So without further ado, read on to see how my chat with Mel B went down (aka did I creep her out with my stalker status? Probably) and what she told me about her new BCA product, the possibility of the Spice daughters forming their own girl group, what it was like putting out new music without the rest of the Spice Girls and more.
OK!: Hi Mel, how are you?
Mel B: Good! You sound like you are at work. I can hear people in the background.
OK!: I am at work, but I'm very excited to talk to you. I have been a fan since 1997. You guys were my first concert ever, so I'm very excited to talk to you.
MB: Aw! Nice to talk to you too! That's nice.
Photos: 11 Albums That'll Probably Win a Grammy
OK!: So I want to talk about Real Water a little bit. Can you tell me how you got involved?
Article continues below advertisement
MB: I had my show in Las Vegas, Planet Hollywood, called Peep Show. Living in Vegas you are kind of parched all the time, so I was like, what kind of water can I drink that I can guzzle down and actually be satisfied with? And so I found this company, a small company, called Real Water out of Vegas. The CEO is Brent Jones and I got together with him and I was like I love your water, how can I help you make this bigger? I said I have lots of friends that are singers, that are celebrities, that would love this water. And being a part of the Susan G. Komen charity also, I was like, you know what, why can't we partner these two things together? Let's do a pink bottle and make all the proceeds go to this charity.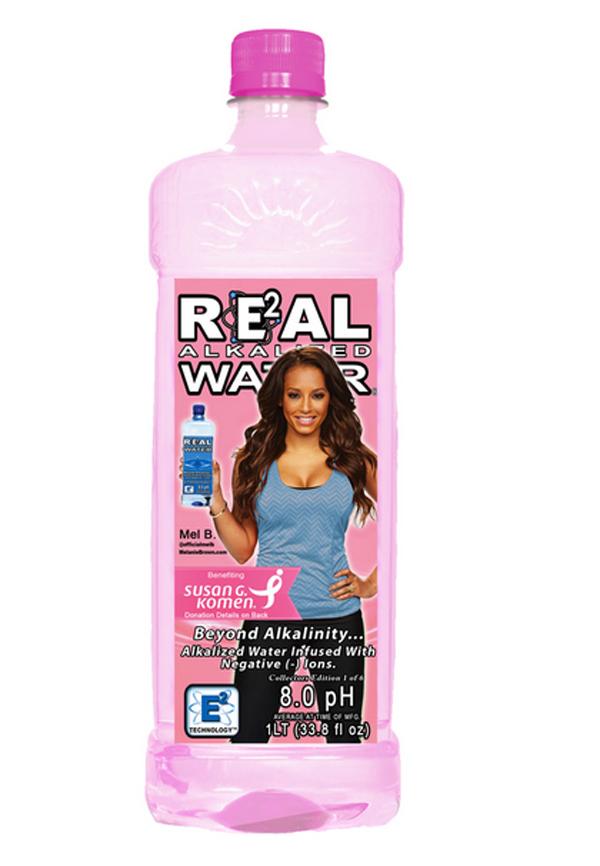 OK!: Love that! What's some advice you'd give women specifically during October for Breast Cancer Awareness month?
MB: I think just get checked. Get checked regularly, because the sooner you catch it the better the outcome is. Just be aware that that is part of your routine, part of your thing that you do 2,3,4 times a year.
Photos: 16 Celebs Wearing Pink For Breast Cancer Awareness Month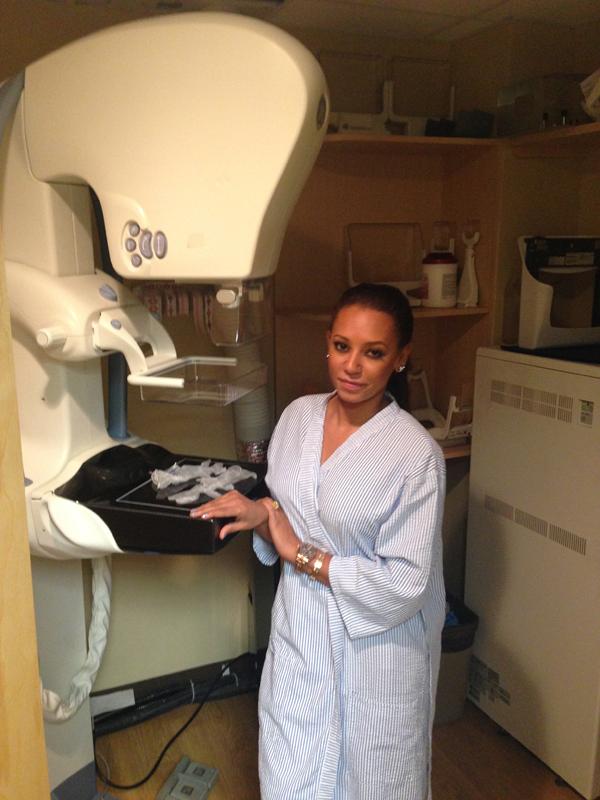 OK!: I know your daughters are young but do you talk to them about all this stuff?
Article continues below advertisement
MB: Oh my god, yeah, they are totally aware of it. I just had a mammogram two weeks ago in New York and my 14-year-old was with me. She was like, "oh my god this contraption looks so scary," and I said yeah but I'd rather do this than have the after effect of me actually having something that does need to be operated on and could be deadly.
Photos: 20 Adorable Throwback Celebrity Pics
OK!: I want to talk about your new single, "For Once In My Life." Do you ever get lonely recording alone and without the other Spice Girls?
MB: Well I mean, I have been with the Spice Girls for over 20 years and I am always going to be a Spice Girl, we got together for the Olympics last year. But for me personally, I haven't released music in 8 years. I recorded the song late night after one of the live tapings of America's Got Talent. I've been doing that on and off for the last six, seven months, and watching people perform weekly just gave me that fire in my tummy to just want to get back out there and do my own thing. So I got in the studio after one of the tapings, recorded the song, wrote it with two of my co-writers, and it just represents exactly how I am feeling and the humdrum of life.
Article continues below advertisement
youtube=https://www.youtube.com/watch?v=Kz1Ov1kW1l0&w=640&h=360
OK!: And your daughter Phoenix is in the video, right? Do you think your kids have a future in singing and acting?
MB: Yes she is, she's in the house party. She just made the basketball team as head team player. So she is more into sports. Then my 9 year old step-daughter, she is very much into her education, she is a little bit of a book nerd, and then my 6-year-old thinks she is a princess and my 2-year-old copies everything that the others do.
Photos: 8 Celeb-Endorsed Products We Wish They'd Bring Back
OK!: Do you think that your daughters and all the Spice daughters could ever form their own girl group 15 years down the road?
MB: Who knows! I mean, we had a crack when we did the rehearsals for the Olympics last year. All our kids were together and they played happily, they are just regular kids. I wouldn't want to say "oh my god my daughters are going to be the best singers or the best actress," who knows. I like kids to just be kids.
Article continues below advertisement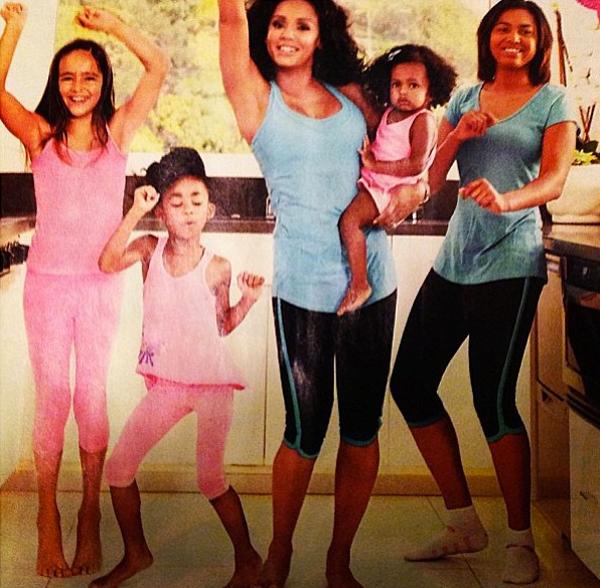 OK!: So could another reunion tour be in your future? Because when I went to your reunion concert in 2008 it was like, my favorite concert ever.
MB: Aw good, I'm glad you liked it! I mean, I am always the one saying yes, we are going to get back together in a month, in two months, in two years, three years. It is the case of getting all of our schedules together.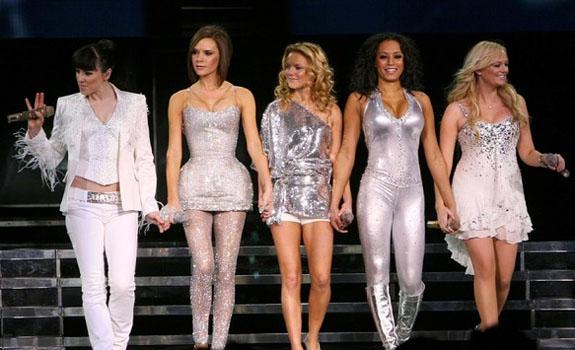 OK!: I'm not giving up! Anyway, thanks for chatting. Like I said I am very excited to speak with you. I actually went to the America's Got Talent Radio City show in July and I was hoping to talk to you on the red carpet and I didn't. Hopefully next time!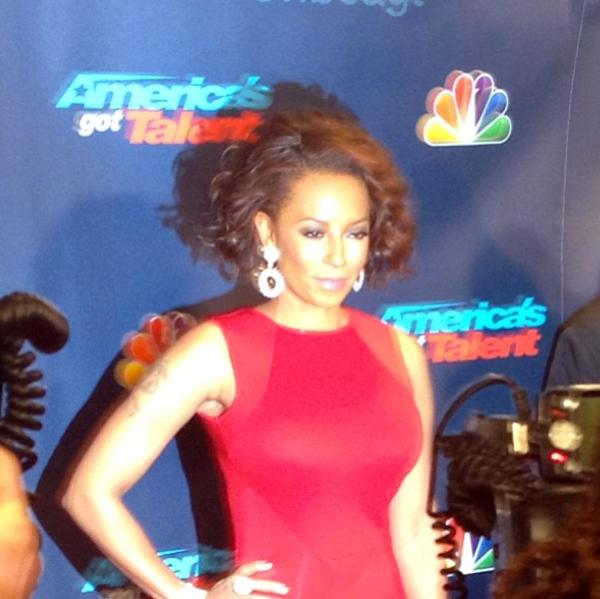 OK!: Oh my gosh yes, and the whole video is about...
MB: I do remember that, I saw that!
OK!: You saw that?!? Yeah that's me.
Article continues below advertisement
MB: Next time let's say hi to each other, it kind of gets a bit crazy down there.
UM OK YES PLEASE SAY HI TO ME NEXT TIME! OK I'm done. So, how'd I do? Was I borderline creepy or do you think Mel was flattered? In retrospect I regret not telling her how I own Spice World on DVD as we speak and how I made beds out of shoeboxes for all five of my Spice Girls barbies in sixth grade, but she clearly already read that in this article which she retweeted one time on Twitter. Clearly.