NEWS
OK! Old School: Happy Birthday, Mel B! A Look Back at My Middle School Obsession With the Spice Girls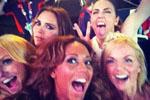 Today is Scary Spice's 38th birthday. Yes, Melanie Brown is almost 40! Personally it's hard for me to believe that because I still envision Melanie from her Spice Girl days where she wore all that leopard print and those horns on her head and stuck out her pierced tongue. And why, you ask? Because when I was ten years old, for me, the Spice Girls were everything.
Article continues below advertisement
I wrote recently about my high school obsession with Shia LaBeouf, but before the days of Shia happened, Spice happened. And I need to talk about how those five British girls changed my life.
Watch: Mel B On the Panel of America's Got Talent
If you asked me how the obsession started, I couldn't tell you. I just know that when Spice, the girls' first record, came out in 1997, I made my mom take me to Sam Goody (RIP, record stores) and buy it, because I just knew it was going to be special. You know, I was ten and clearly had great taste in music and could foresee the future and stuff.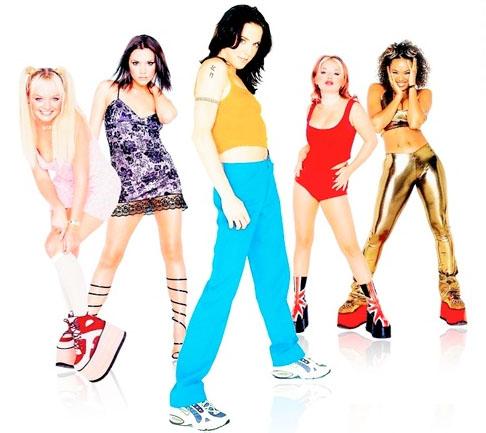 So then, it happened. I liked the Backstreet Boys and NSYNC and pretty much anyone whose songs played on Z100 at the time. I had Leonardo DiCaprio posters on my wall after I saw Titanic five times in theaters, so basically what I'm saying is I loved everything about pop culture even back then. But for me, the Spice Girls were a whole different story.
Article continues below advertisement
Photos: Pop Stars Who Have Voiced Animated Characters
The album was like, my most prized possession. It was like my child. Around the time the album hit, I became best friends with this girl, Sharon, who I was in middle school with, and got her into the Spice Girls just as much as I was. I remember in sixth and seventh grade we would spend our lunch breaks going on the computer and Googling the Spice Girls and printing out pictures that we could then hang on our walls. I started printing out so many pics that I started memorizing each of the girls' wardrobes. Our teachers thought we were crazy, and we probably were.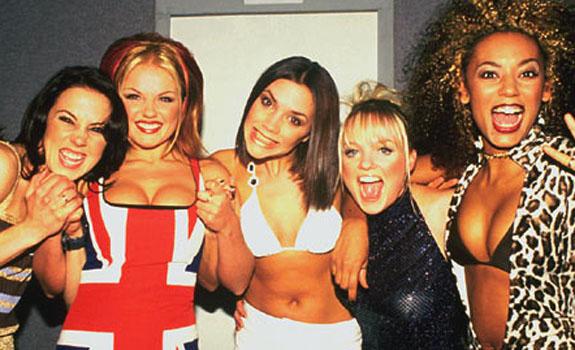 Then on June 25, 1998 (25 was my favorite number for a long time because of this) after the release of their second album, I attended my very first concert ever, which was a Spice Girls concert, at PNC Banks Arts Center. We had those lawn seats so they weren't that great, but I had a friend nearby who had binoculars and let me peek into them a few times throughout the show. I remember saying out loud to my mom, "OMG, I see Sporty!" She was a speck, but I was thrilled.
Article continues below advertisement
Watch: The Best Forgotten Pop Songs of the 2000s
After the concert, the obsession hit an all-time high. In addition to the printing-pics-at-lunch thing, Sharon and I spent our weekends going to this store near my house that sold Spice Girls paraphranelia. We bought everything (thanks, Mom, for buying me so much crap)—the lollipops, the sticker book from the movie, Spice World, which I now proudly own on DVD, the Polaroid camera. Sharon and I had the Spice Girls barbies (but it took months for us to get all 5 considering all the Toys R Us stores were sold out) and we made beds for them out of shoeboxes. I can't believe I'm admitting this on the internet but I think the shoebox bed thing (and the picture proof below) really drives home my point here.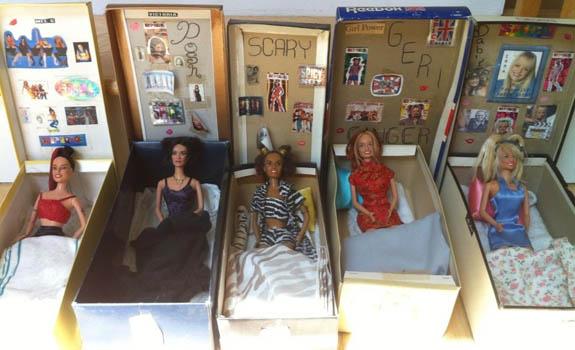 So yes, I had the Barbies, the candies, the cameras, the stickers, the movies, an entire wall full of printed-out pics and magazine pull-outs. Sharon and I even had her dad tape us on his camcorder making our own version of the "Wannabe" music video in her bedroom. OMG, I'm so embarassed and I hope that video never surfaces again.
Photos: Spice Girls Then and Now
Regardless, as the Spice Girls died out, my obsession sorta did too. I cried when Geri Halliwell left, but obviously I still bought the album, Forever, that featured the four remaining girls.
Article continues below advertisement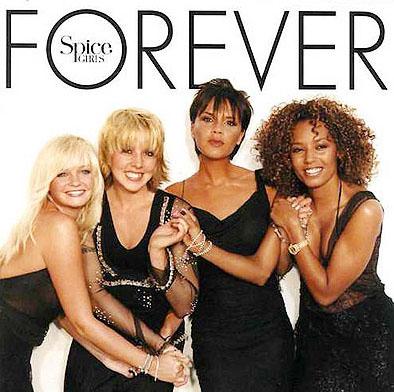 Then, years later, I shrieked with excitement when Ginger rejoined the group, which was around the same time that I saw the Spice Girls reunion concert at the Prudential Center in 2008. My mom got me those tickets, so again, thanks, mom, for buying me so much Spice Girls crap.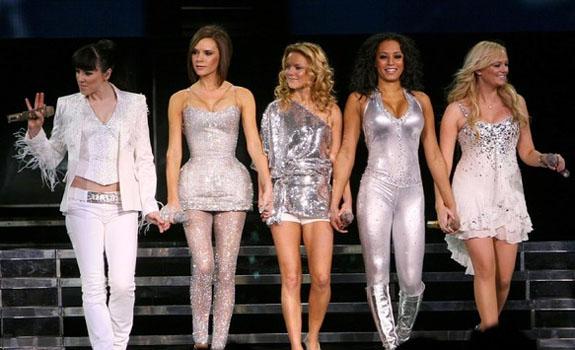 But then when the Spice Girls revealed that they were producing a Broadway show in London based on their music? I basically booked a flight. When they played the Olympics in 2012 and then tweeted out this pic? I cried and basically blew it up to an 8x10.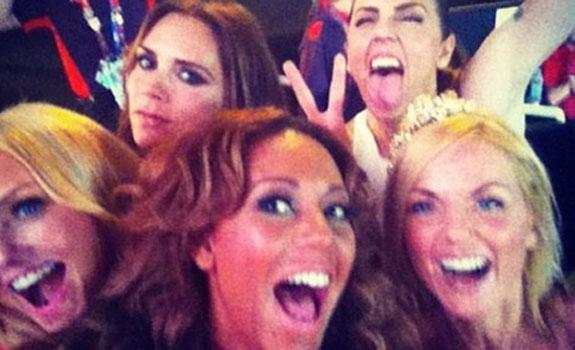 So now that that's out in the open, I guess my point is that I want to wish Mel B a happy birthday and I hope that she reads this and realizes how she pretty much changed my life. I mean, those Brits defined my adolescence. They made me realize that I wanted to turn my obsession of celebrities into a job (which is how I landed here at OKMagazine.com. Hi!). This post is probably the worst birthday gift Mel's ever gotten, but I feel like I just needed to get it out. Phew. Girl Powah foreva.