NEWS
Spice Girls Planning To Remake 'Wannabe' Video — And We Really, Really Want It!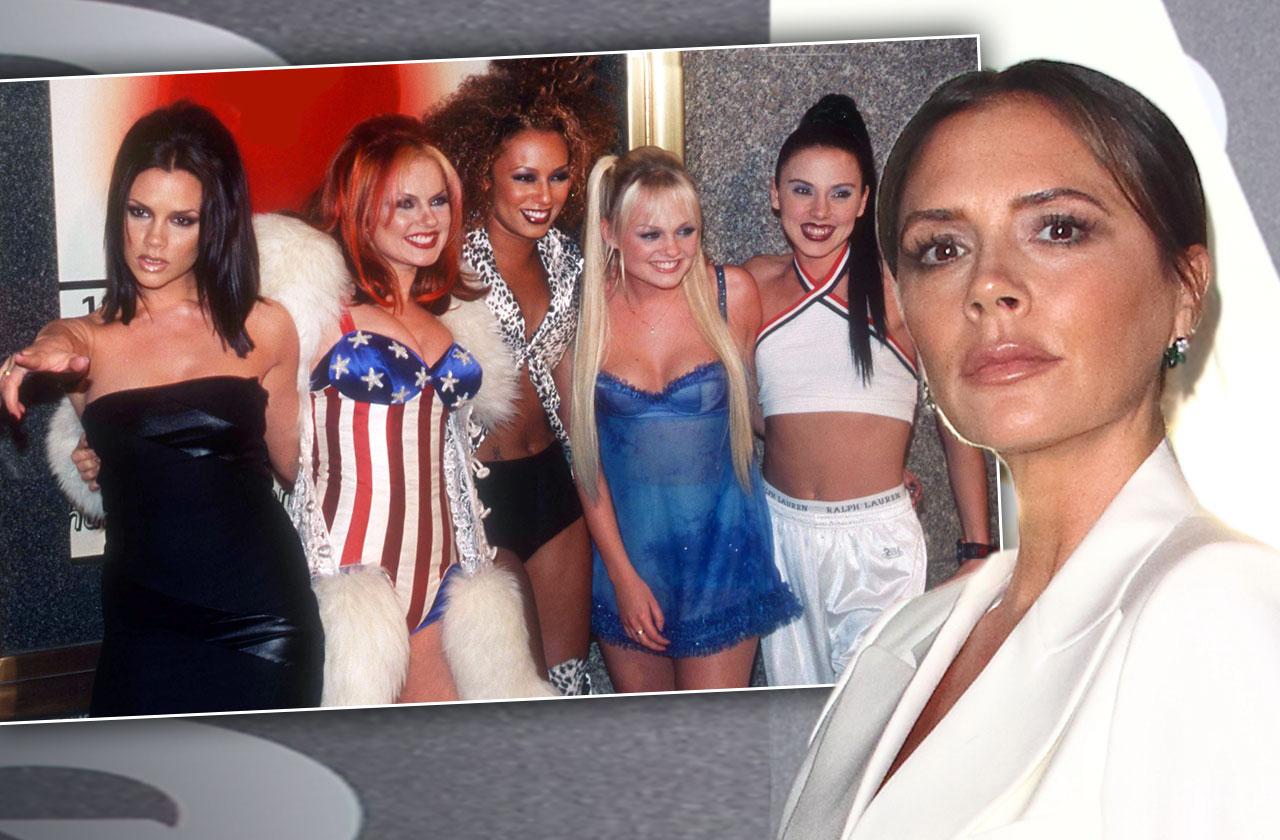 Zig-a-zig-ah, indeed! After reuniting for a 2019 UK Tour, the Spice Girls may be ready to spice up our lives once again — and we wannabe front and center for all of the action.
The girl group may mark their 25th anniversary by remaking the 1996 'Wannabe' video, but a key member — Victoria Beckham — would likely not take part in the reboot. The original music video has over 481 million views on YouTube.
Article continues below advertisement
A source revealed to The Sun: "The Spice Girls were hoping to hit the road in 2021 to mark their big anniversary, but now it's not possible because of the pandemic. They're all in touch weekly and are trying to come up with new ideas on how they can do something special to mark the big day. Mel C suggested doing something around 'Wannabe' — including the idea of possibly re-working the video for social media."
Mel C, 46, Emma Bunton, 44, Geri Halliwell, 47, and Mel B, 45 — who took part in the 2019 reunion, while Beckham, 46, decided to opt out — hoped to celebrate their 25th anniversary with another live reunion. However, COVID-19 may put the celebratory tour to a halt.
MEL B SAYS SHE WANTS TO SLEEP WITH SPICE GIRLS BANDMATE EMMA BUNTON ON 'BRUTALLY HONEST & FABULOUS SHOW'
Still, the source said, "There are so many options and nothing is off-limits. They want to give the fans something special."
Article continues below advertisement
'Wannabe' hit No. 1 in 1996 and is the group's most iconic song. The music video was shot on the staircase of the former Midland Grand Hotel in London after the group was denied filming permissions in Barcelona.
In 2019, the Spice Girls reunited for a handful of performances around the UK and Ireland. Beckham didn't take part, as she wanted to focus on her family and her fashion company. Due to the major success of the concert tour, the four Spice Girls have discussed another venture that would see them traveling the world.
MEL B CLAIMS SHE HAD SEX WITH SPICE GIRLS BANDMATE GERI HALLIWELL — MEL C REACTS
Addressing speculation of a big world tour, Mel C told Zoe Ball on her Radio 2 Breakfast Show that the girls have been "constantly talking" about it. "Ooh, do you know what, I wish, I wish it would happen," she said. "I think we all do, like all artists including myself with my solo stuff, we're just having to wait and see what happens. You know, the Spice shows are so huge and so many tours have been moved to next year. We're talking about it constantly so as soon as we have any news on that front I will let you know."