NEWS
Spotted!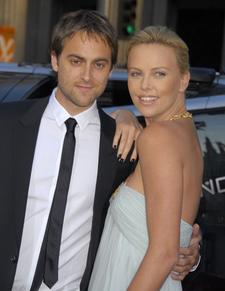 Charlize Theron and Stuart Townsend stopping by the CNN Grill in Denver.
Entourage star and cardmember Jeremy Piven was spotted with an American Express Radio glued to his ear to catch all the play-by-play while at the US Open.
Eva Longoria at Noir Bar in Las Vegas.
Danny Masterson and Bijou Phillips sipping Inocente Tequila a top the Gansevoort Rooftop at the Rag & Bone Afterparty.
Ellen DeGeneres' wedding crooner Joshua Radin performing at House of Blues in L.A. while Zach Braff cuddled with a mystery woman and sang along.
Article continues below advertisement
Star Jones lunching at the MySpace Café in Denver.
Chevy Chase at DoSomething.org's Generation Action Party.
NASCAR driver Jeff Gordon and Pharrell Williams challenging each other to a remote control car race at the Pepsi 500 kickoff at Avalon Hollywood.
Tori Spelling and 10 of her closest friends had a drinks at blue on blue at Avalon Beverly Hills celebrating the success of her book sTORItelling and her 7-week run on the New York Times best seller list! The fete was complete with pink and white balloons, cake and confetti. They celebrated til the wee (ish) hours of the morning and had a blast.