NEWS
Spotted! March 12, 2008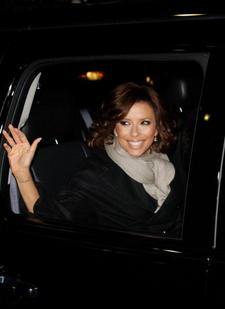 While in NYC, Eva Longoria Parker must have been craving Tao as the petite actress was seen sneaking into the back door at Tao and placing an order of steamed veggies and other lighter fare with the restaurant's GM. The GM sent the Desperate Housewife home, and had the food personally sent up to her suite at her hotel. He even included the signature Tao Fortune Cookie dessert.
Magic was in the air on the 6 train as David Blaine pulled out an un-opened deck of cards to do magic tricks for a deaf woman until she reached her stop.
Article continues below advertisement
Julia Stiles dined on the asparagus salad, Siete Potncias ceviche and enjoyed some cocktails at Rayuela in NYC.
Donald Trump, Ivanka and Donald Jr with some other men in suits were seen leaving an office building on Fifth Ave, little did they know, OK! calls the building home.
Seen a celeb, email spotted@ok-magazine.com