NEWS
Spotted! Sept. 21, 2007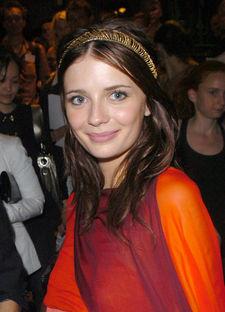 A solo looking very Bohemian in a jean skirt and a golden puffy-sleaved shirt was waiting in line at a Starbucks on 21st Street in Manhattan...
celebrating the opening of artist Marco Perego's exhibition, DEVOLUTION, at the Ingrao gallery in NYC...
gave two songs from his upcoming album to DJ Vice to play at Marquee last night, which was where was celebrating his record release. While James was in the Red Room keeping it low key and mellow, Jay Z and were at their table on the dance floor dancing to his new song "Blue Magic"...
Article continues below advertisement
At Stanton Social, dined with and her hubby, The trio feasted on the French onion soup dumplings and Kobe beef sliders.
Seen a celeb, e-mail spotted@ok-magazine.com