NEWS
Stan Lee Reveals Which Avenger Would Make The Best Judge For Dorito's Super Bowl Contest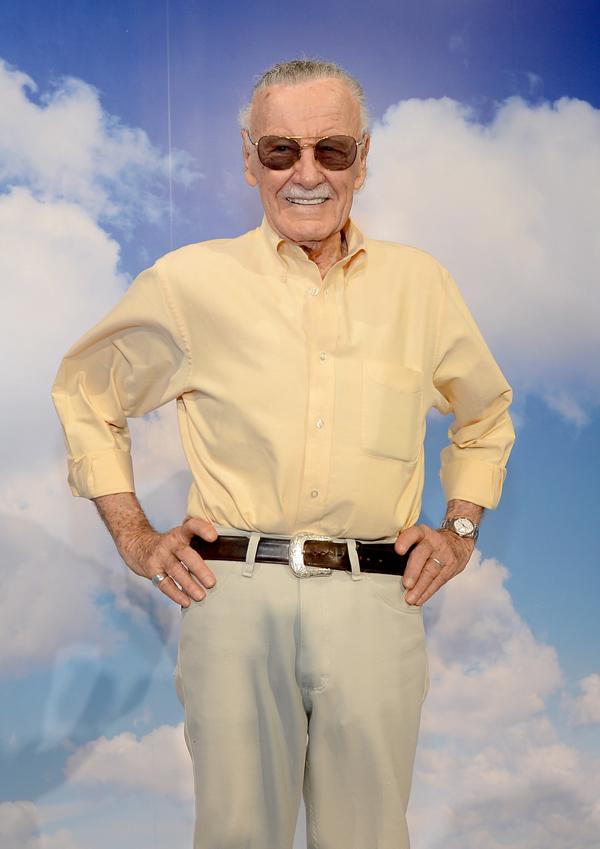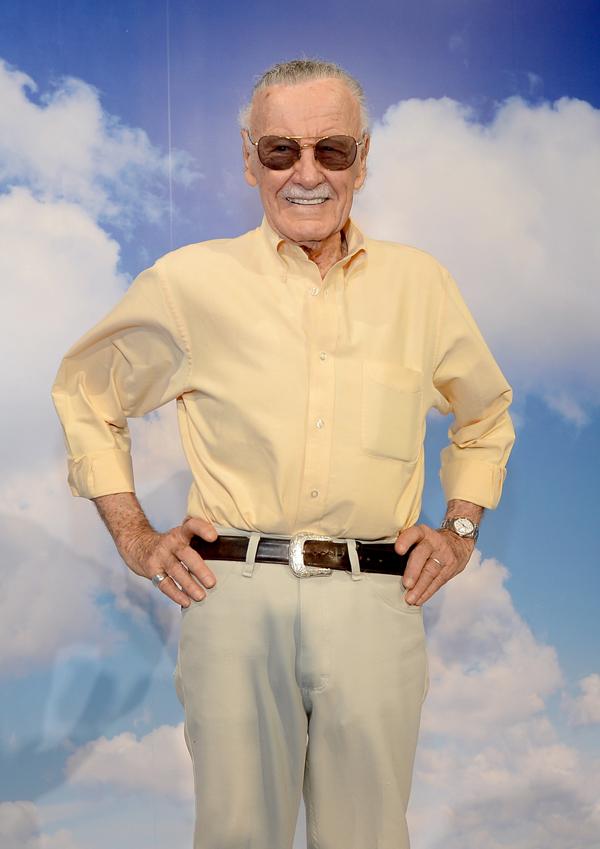 Marvel Comics icon Stan Lee is joining forces with Doritos to choose two finalists for their annual Crash the Super Bowl contest, which invites Doritos lovers all over the world to submit 30 second ads for the famous snack chip. The two finalists will win the once-in-a-lifetime opportunity to see their ads air during Super Bowl XLVIII and a visit to the set of The Avengers: Age of Ultron. The ultimate winner will receive a grand prize of $1 million. Where do we sign up?
Article continues below advertisement
OK! News: 7 Cool Finds From The Red Carpet Style Lounge
Stan chatted with OK! about his involvement in this epic contest and reveals which Avenger he'd choose to serve on the panel of judges with him.
OK!: How are you involved in the Doritos Crash the Bowl contest?
Stan Lee: Well I think I'm one of the judges, I hope so. It's one of the greatest contests I've ever heard of because it's a worldwide contest. People from all over the world, wherever Doritos are sold, which is most of the world, are able to enter this contest and they've got to do a 30 second commercial for Doritos and the two best commercials will be shown at the Super Bowl. I can't think of anything more exciting than that. Well I can think of things more exciting but not as far as contests go.
Photos: Go Inside Macy's Star-Studded Glamorama Event
OK!: What are you looking for from the entries?
SL: To me an ad has to be entertaining. An ad should be fun to watch and it should be entertaining enough that you remember it after it's over. But besides being entertaining, of course, it should make the viewer want to dash right out and get some Doritos even before the game is over. Now the viewer might miss a very important part of the game but that doesn't matter because it's essential he or she gets those Doritos. I may be exaggerating a little bit.
Article continues below advertisement
OK!: Can you offer any advice to potential competitors?
SL: I don't know what advice to give because one of the things we'll be looking for, of course, is originality. I don't know how to tell people how to be original. Also, as I said, there should be great entertainment value. If it's just someone saying, "Buy Doritos because they're the greatest chip in the world and the nacho cheese especially is so wonderful," that's fine and that's imparting information but that's not going to entertain people. It's up to the submitters to make their commercial as entertaining and memorable as possible.
OK! News: Rita Ora and Rimmel London Collaborate On Exclusive Collection
OK!: Having the opportunity to be on the Avengers set is such a huge opportunity, what can the winner expect from that experience?
SL: Well here's the thing, just imagine you're a young or maybe not so young filmmaker and the one thing you'd love to do is somehow make this your career and be involved with big motion pictures. Suddenly you're invited to be on the set of what will probably be the biggest motion picture of the year, Marvel's Avengers: Age of Ultron. You'll be there mingling with the director, the crew and the actors. You'll be free to see whatever you can see, to talk to whomever you want to talk to, to hope you'll make a great impression and some executive or the director or one of the assistant directors will say, "Hey, maybe we could do something together. Maybe we have another movie coming up and maybe we can find a place for you among the staff there." It could lead to anything. It depends on how lucky you are, how charismatic you are. If I were a young filmmaker, man, would I want an opportunity like that.
OK!: Which of the Avengers would be the best asset to the judging panel of this contest?
SL: I guess Captain America because he is so true blue and so fair and honest and honorable. He would vote for the best one and nothing else would influence him because he's red, white and blue.
Do you think you have what it takes to win? Tell us in the comments below or tweet @OKMagazine.