NEWS
Star Bodies! Get Gwen Stefani's Rock Hard Abs With 3 Simple Exercises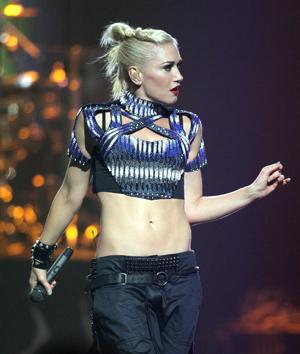 Article continues below advertisement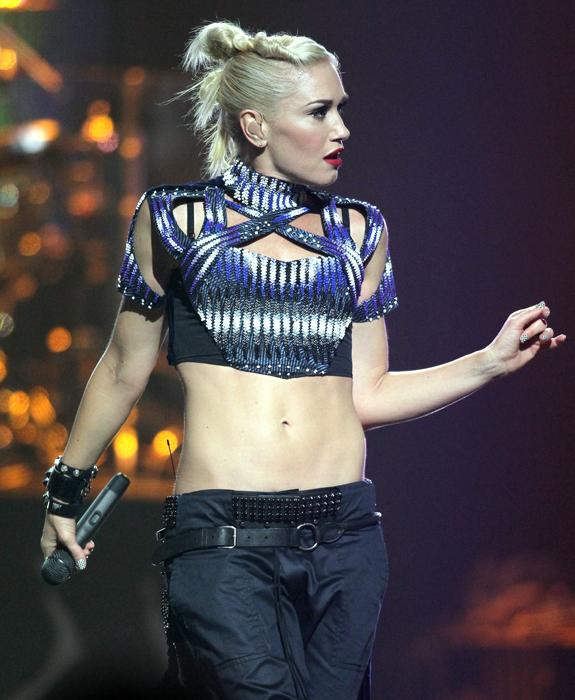 STAR BODIES! GET BLAKE LIVELY'S LOVELY TONED LEGS
Exercise #1: Pulsing Straight Leg Bicycles. 
Lay on your back and bring both feet up 6 inches off the ground. Keeping your legs straight, lift one leg up to a 45 degree angle while simultaneously bringing your opposite elbow toward your lifted straight leg. Pulse here for 3 counts then switch to the other side. Keep your legs off the ground and the core engaged the whole time to work upper and lower abs. Repeat 10 on each side.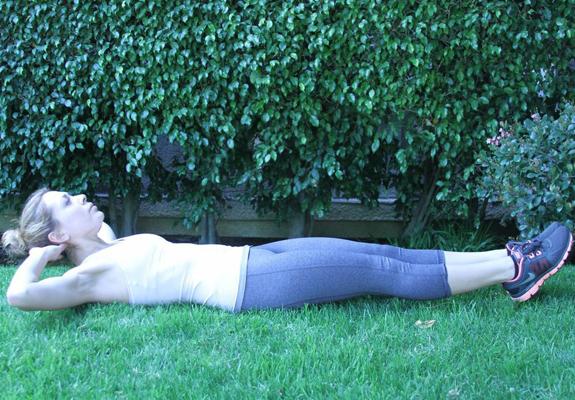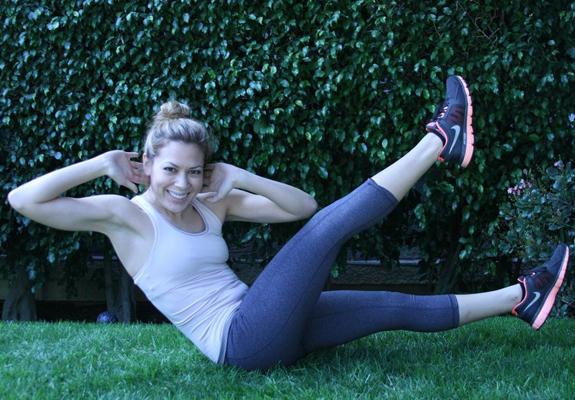 CELEB DIET TIPS: 'BIGGEST LOSER' TRAINER BOB HARPER ON GETTING BIKINI READY FOR THE SUMMER
Exercise #2: Side Plank Kick-Crunch
. Lay on your right side with legs straight and stacked on top of each other, press up on your right forearm and use your abs to lift your hips off the floor into a side plank. Lift your left leg up slightly and very slowly bring forward for a crunch, then return to the starting position. Move very slowly to train your stabilizing muscles around the core. Repeat 10 reps and switch sides.
Article continues below advertisement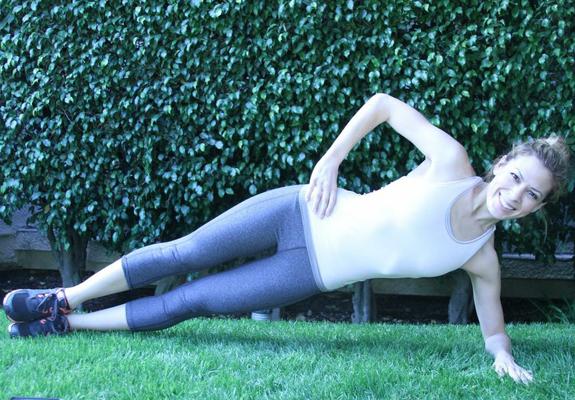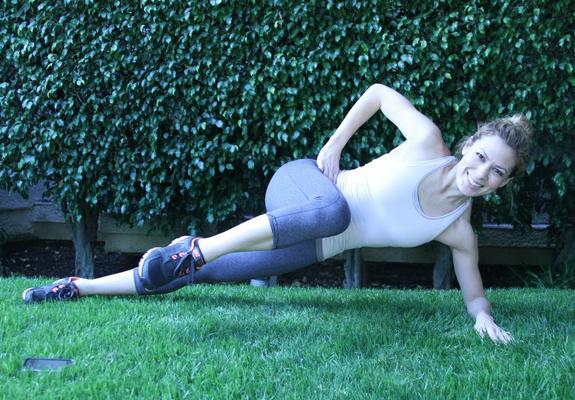 HEALTHY EATS: PREPARE YOUR HOME FOR WEIGHT LOSS SUCCESS
Exercise #3: Around-the-World Abs
. Lay flat on your back with hand beneath your hips to protect your sacrum. Lift your legs six inches off the ground. Keeping your legs and feet straight and together, start to draw a circle with your toes by moving your legs clockwise so that mid way through the rotation your legs are at a 90-degree angle. Once your legs reach a 90-degree angle contract your abs and lift feet up towards the ceiling. Then continue the circular motion, making sure your legs don't touch the ground. Repeat this motion for 10 reps, then rotate counter clockwise for another 10 reps.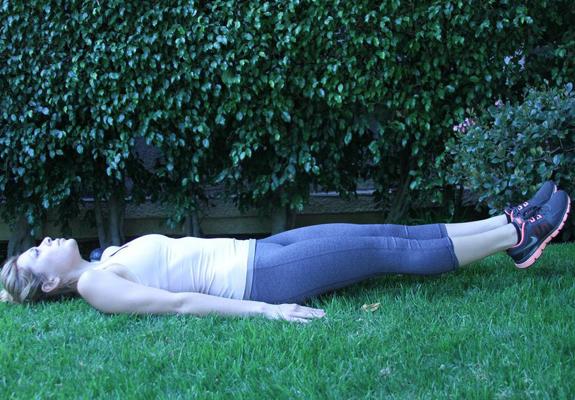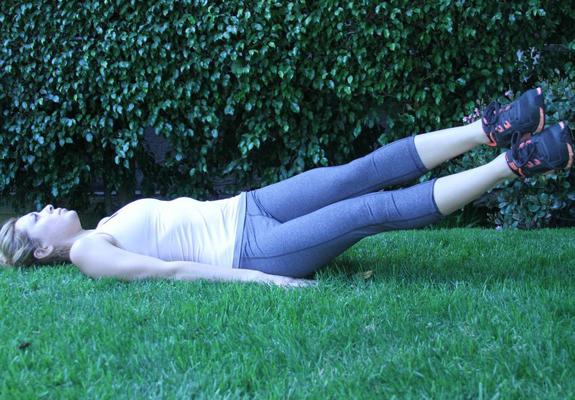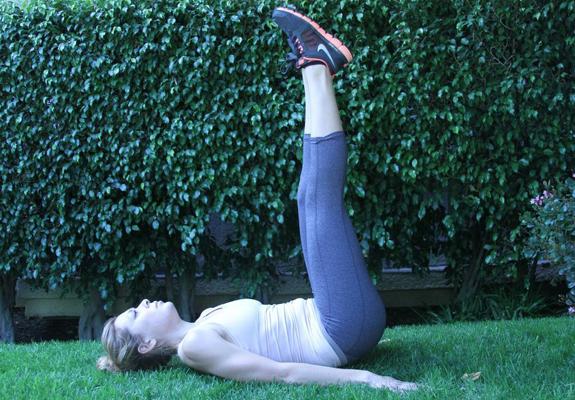 Do this ab circuit 3 times through to achieve Gwen's rock-hard core!
OK! NEWS: 'BIGGEST LOSER' WINNER DANNI ALLEN REVEALS THE GENEROUS WAY SHE'LL SPEND $250,000 PRIZE
FIT TIP: Don't focus on abs just during your workout. Try to implement abdominal conditioning throughout the day. Contract your abdominals with every movement while sitting at your desk, walking around at home, or even while doing other exercises. Keeping your abs engaged with support your 6-pack development by training the muscles to work even when you're not in the gym.