NEWS
Steven Tyler's National Anthem: Was It a Fumble?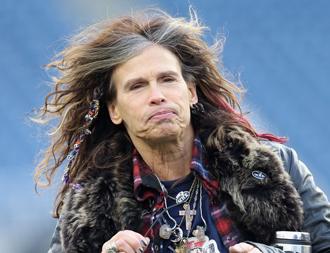 Article continues below advertisement
Steven, 63, performed the song as you might expect the Aerosmith singer to do — in a raspy, yelling way.
But some critics are saying his struggles on a few high notes and a couple lyrical mistakes make him fall into the category of a bad performance.
He may have sang "as bombs bursting in air" instead of "the bombs bursting in air," but would that put him in the same category as his competitor from The Voice, Christina Aguilera?