NEWS
Stylistas Jeannie Mai and Louise Roe Premiere 'Style Pop' Tonight!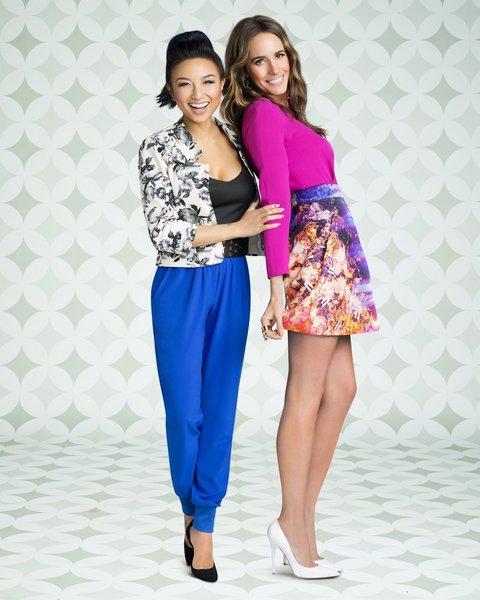 If you love everything fashion, beauty and pop culture, then Jeannie Mai and Louise Roe's new Style Network show Style Pop, premiering tonight, June 6, at 8 is a must-watch.
Photos: Sweet Moments Between Celeb Parents and Their Cute Kids
"I really love, honestly, just being with your best girlfriends," says Jeannie. "When you're with strong, empowering, confident and fun women, I always wonder, why isn't there a camera on right now? You know when you're having drinks with that girl that you're like, 'You're so cool, I love you!' Now there's a show where we get to be watched, but it's not just about us, it's about everyone else engaged and interacting with us. So as much as we share our opinions about what we think, we turn the camera, the phones, whatever platform we have, onto the audience and ask, 'What do you think?' Do you agree, do you disagree, are you on Team Louise or Team Jeannie with our thoughts or do you have something we should be talking about. That's the most exciting element to the show."
Article continues below advertisement
OK News: Why Did The 'Man of Steel' Trailer Make Mayim Bialik Cry?
The one-hour show will be live each week, which adds a fun, spontaneous vibe to the set.
"We're also very blessed to live in a whirlpool of topics," says Jeannie. "In LA there's diet trends, there's the new nip and tuck people are doing, the new person who is in town you never saw before. J Law was like an overnight sensation. There's all these different things. Just over lunch we were sitting here and went into a whole plethora of news from fashion to real life events. It's great, like I said, to be around people who have a strong opinion that you respect and value so that you can just go off the charts and have fun, too."