NEWS
Why Did The 'Man of Steel' Trailer Make Mayim Bialik Cry? Find Out Here!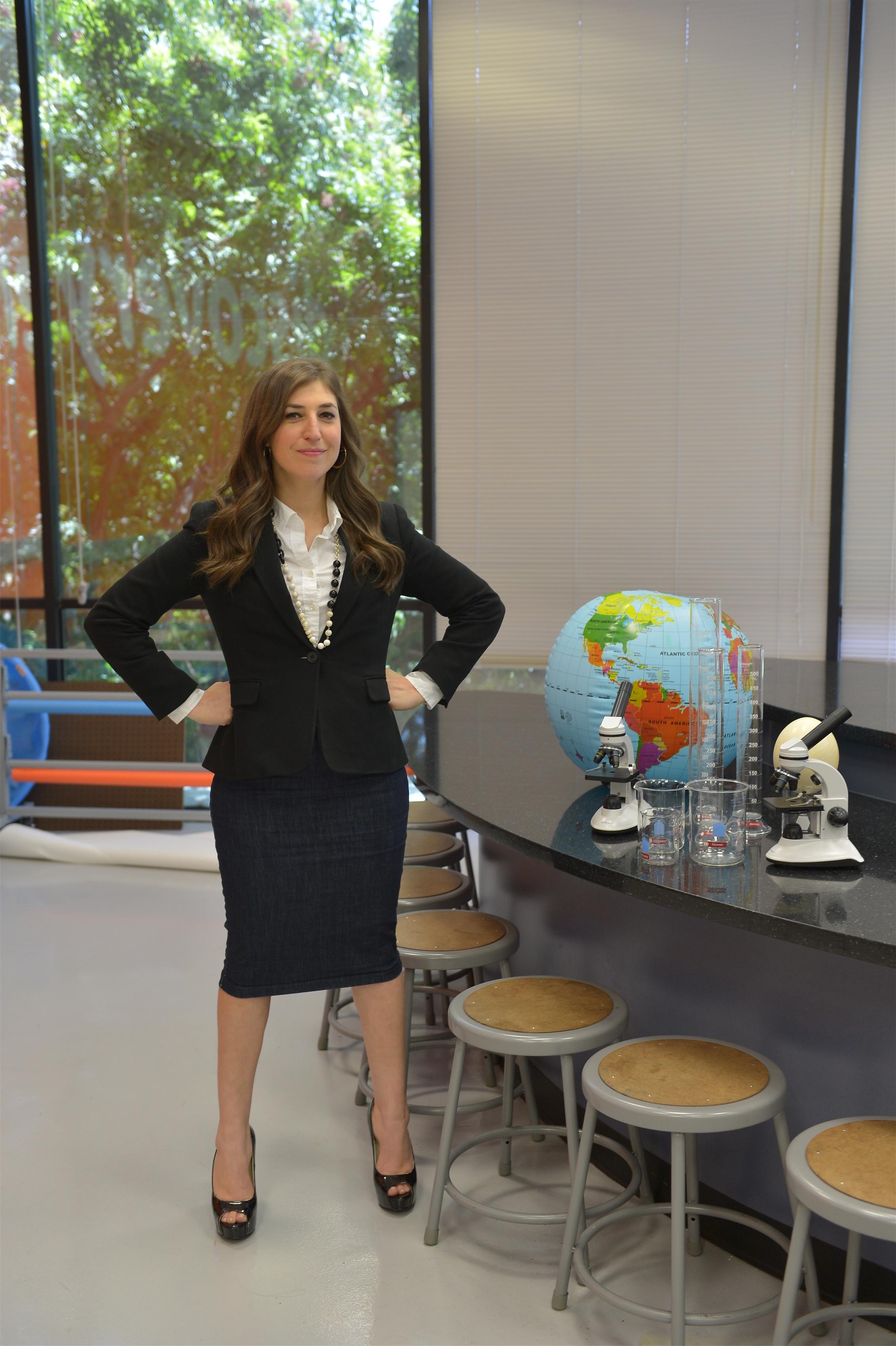 Mayim Bialik is a huge comic book fan and she plays one on TV, so she's basically the perfect person to team up with Gillette in an effort to tackle this comic conundrum: How does Superman shave? With Man of Steel's June 14 release date just a little over a week away, the actress and Superman aficionado offers her theory on how Clark Kent can begin the film bearded and scruffy, then become clean-shaven in an instant on HowDoesHeShave.com. After all, he is supposed to be Kryptonian, right? As someone who isn't nearly as well-versed in comic book theories as Mayim, I'll let her take it away...
Article continues below advertisement
OK! News: 'Baby Daddy' Star Melissa Peterman Reveals Her Funniest Mommy Moment
OK!: How did you get involved with this campaign?
Mayim Bialik: Gillette approached me to give my theory about how does Superman shave and I think it's sort of a combination of a lot of perfect elements that I'm a comic book person, I'm a scientist so I actually gave a real scientific theory, and also I'm know for The Big Bang Theory which is beloved among comic-loving people and is about characters who have had these kind of debates before. It's just a super fun fit and I've been a Superman fan since I was a kid. True story—when I saw the trailer for the new movie I started crying. I'm very emotional about my comic book movies.
OK!: Have you been treated to an early screening?
MB: No, and they've sent me a couple of options but I've been away, I have my kids, I can't. But, honestly, I'm looking forward to the full, regular movie experience with my popcorn and my drink and sit and enjoy.
OK! News: Get Zoe Saldana's Out Of This World 'Star Trek' Premiere Look
OK!: Who are you going to see it with?
MB: Oh, myself. I love going to the movies by myself. The only other person I would take would be Fancy Assistant Brandon, my assistant Brandon, who also likes comic books. We might go together. Sometimes we play hookie from all of the work we're supposed to do and we go to the movies. I might take Fancy Assistant Brandon. I don't have girl friends who want to go see Man of Steel so this is the problem, and my kids are too young!
Article continues below advertisement
OK!: Tell me about your theory—how does Superman shave?
MB: I came up with it myself and there's some real science to it. Obviously I think it's the best theory, but the concept being that there are proteins throughout our bodies and they're holding the follicles in place and a lotion dissolves the proteins, which is called denaturing, and then the hair follicle can be released gently.
OK! News: Hilary Duff Lends a Positive Voice To Moms In Need
OK!: How long did you think about this?
MB: Honestly, this was kind of a process. I spoke to Bill Prady who's the creator of Big Bang Theory and a super comic book aficionado. I talked to him a little bit about some of my thoughts. I think it took me a couple days. I'm pretty happy with my theory.
OK!: What are you most excited about for Man of Steel?
MB: I think any time there's new elements of these sort of classic characters I think that's significant for the comic book and the movie viewing community. And not just because I'm doing this Gillette HowDoesHeShave.com campaign, I think this notion of him as sort of shaggy, searching for himself and then this transition to him clean-shaven, of him kind of finding himself and us being able to see him the way we're normally used to seeing Superman. It's kind of cool. I think it's a lot of what's going on internally for him. It's not just the beard.
Article continues below advertisement
OK! News: Josh Gad Talks 'The Internship' and Why Robert Downey Jr. Owes Him Five Bucks
OK!: Have you pondered any other Superman questions?
MB: I don't know if I have specific ones. I think the notion of the fact that he's not human, that he's Kryptonian brings up a lot of other possibilities. I always wanted him to get married to Wonder Woman. I remember that, like when was that going to happen. And there was a comic book I remember where they kissed for the first time when I was a kid. It was very exciting. I guess I've always been curious about those other aspects of him, the human side, trying to find the human side of him.
Do you have any lingering questions about Superman? Share them in the comments below or tweet @OKMagazine.