NEWS
Supernatural's Lindsey McKeon Spills How Stars Jared and Jensen Have Changed Over the Years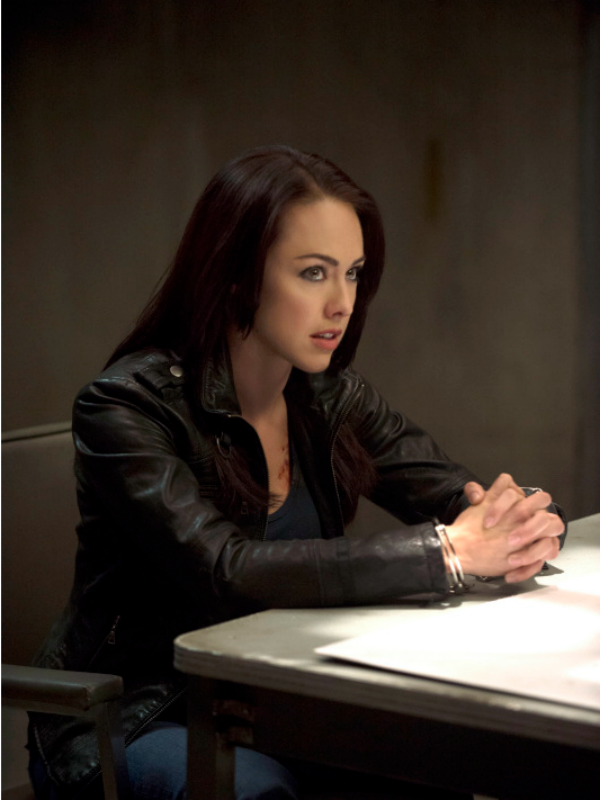 Get ready for SPOILERS SPOILERS SPOILERS, Supernatural fans. Hopefully you're caught up before tonight's finale, but just in case! Tessa, played by Lindsey McKeon, killed herself in the last episode, so we got McKeon on the phone to chat about the intense scene, and her dream return for her character. The finale airs tonight at 9/8c.
PHOTOS: Supernatural won two OK! TV Awards! See which ones here.
OK!: What reaction have you gotten from the fans after last week's episode?
Article continues below advertisement
Lindsey McKeon: A lot of reactions. Some people absolutely loved the episode and raved about the acting, and some people hated the writing and are incredibly upset that they keep killing off female characters. In the way they killed off my character, they think it was unnecessary and did her injustice. They didn't like that reapers are not angels, and they keep changing that around. But everyone has been incredibly supportive of me.
OK!: Before we get into the episode itself, you've popped up a couple of times on the show over the years. How has the show changed, and how have Jared and Jensen changed? Now they're parents!
LM: Right! It's been really interesting to see, actually. Jensen was definitely poking fun, like, "You come here every two years whether you like it or not! You have to show up!" There's a lot of joking around, still. They haven't lost that. It's a very difficult commitment that you never thought you were going to make for nine years of your life, so there is a range of emotions with that. But it's neat now to go back in season nine to see them loving what they're doing again, and doing it for their families and being reinvigorated for their jobs. I like to see people happy! And it's neat to see them grow into men who are responsible and loving, and they have these wonderful lives. They're all daddies!
Article continues below advertisement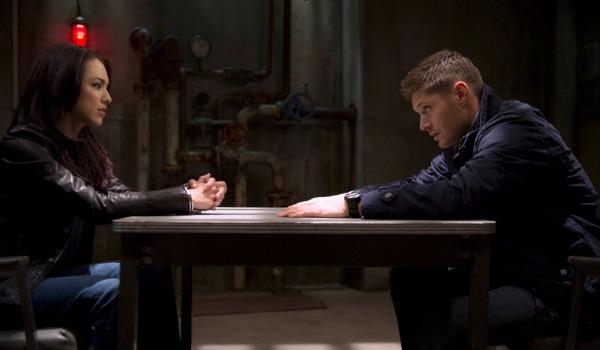 OK!: How did you find out you were going to die?
LM: They called and asked my availability for the dates. I didn't get the script until a week before I flew up there to shoot. I had done a couple of interviews and people were asking me what's going to happen, and I had no idea. I thought it would be for a cool reason. I don't think it's cool to kill yourself! But there's something incredibly empowering about making that choice, and Tessa, who's a reaper who's not a human, to make that choice, because her pain is so great. For me, as an actress, that was really fun. I don't take it lightly, and i don't think anyone should take it lightly. I hope I did that character justice in that moment.
PHOTOS: Here are the 9 Supernatural secrets we learned by visiting the set of the show.
OK!: One fan tweeted, Tessa and Dean had so much chemistry, and they're sad to see you go. Were you surprised with this move from the writers?
LM: Yeah, I definitely was surprised. It kind of reminds me of Angelina Jolie in Wanted, where she took herself out for the greater good. As surprised as I was, it was shockingly exciting and thrilling to me. And yes, Dean and Tessa have always had great chemistry! They love bickering back and forth with each other. It's so much fun, because Jensen and I play that way in real life, so to be strong, obstinate characters who butt heads and like and respect each is incredibly fun.
Article continues below advertisement
OK!: Would you like to actually work for Cas, not fake Cas?
LM: laughs Part of me would say yes, but there is anther part of me that doesn't like following and being part of the masses. So for Tessa to step out on her own and do something completely different and original, whether you see it as good or bad, right or wrong, is a greater choice than just following like sheep.
PHOTOS: See our behind-the-scenes photos from the Supernatural set.
OK!: So of course, yes, we got the question, since when are reapers angels?
LM: I don't know! Ask the writers! laughs
OK!: We had the OK! TV Awards, and we had a category for couple you're shipping. Of course, Cas and Dean were in there, and of course fans went beserk. Can you explain why fans love them so much?
LM: Dean and Cas? I don't know, but I know some fans always thought that they would get together. They're really obsessed that this hasn't occurred. Maybe they have a sort of bromance, and that doesn't mean they actually have to have a relationship and be gay, it just means these are two guys who are able to be friends and love and be vulnerable in moments together, and completely understand each other.
Article continues below advertisement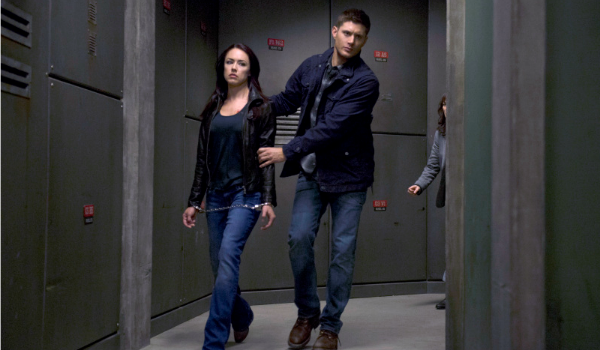 OK!: It's very possible, the way Supernatural works, that you could return. Do you have any thoughts or comments on that?
LM: Well, I love the show, I love the guys, I always love going back there and working on it. So that would be a no-brainer. For me, it would be interesting to see—I don't know—maybe Dean and Tessa have a crazy relationship, or seeing Tessa in this other world of either nothingness, or she's been punished or banished to this other realm. Tapping into the possible darkness or chaos of that world. Ooooh, it could almost be like one of my favorite movies, What Dreams May Come. How Dean gets in touch with this other realm and finds her there, and could pull her out. That would be really cool.
PHOTOS: See the athletes who will endorse just about anything.
OK!: I noticed, looking over your career, that you've been on a lot of cult shows, from soaps to Veronica Mars to One Tree Hill. How do the fans differ?
LM: That's true. laughs I don't think I've ever really noticed! It's so very true, I've hit all of them. The fans are so specific. Somebody was asking me if CW fans are the same? Once in a while you'll get somebody who watched One Tree Hill and Supernatural, but by and large whoever watches one show is very distinct. There's not a lot of crossover. It's like, "This is my show, and I love this show. I know everything about this show. My show is my show and it will be until I die."
Article continues below advertisement
OK!: Do you get any weird approaches on the street?
LM: I do! I am one of those faces that it's sometimes, "Oh my god, you look so familiar but I can't pinpoint it." Or it's "I watched you growing up with my grandmother from the soap opera," or "I'm your age and I remember watching you on Saved by the Bell: The New Class." Or "Weren't you the awful sister on One Tree Hill?" So yeah, it varies. One of the coolest things is I was recognized on the streets of Italy, in Rome, by an American who watched One Tree Hill. That was neat.
OK! News: Watch the just released intro for Girl Meets World!
OK!: Similarly, you were on both Boy Meets World and Saved by the Bell. There's been so much 90s nostalgia in the last year—
LM: I know! What is happening?!
OK!: What is happening? Please help.
LM: I have no explanation at all. My husband loves the 90s, he's an avid 90s movie watcher, and it drives me insane. Nothing real came out of the 90s! The bad bathing suits that came up too high on women's hips came out in the 90s! Why are we going back there? I don't understand it at all. laughs It's been interesting to see this resurgence.
What did you think of Tessa's death on Supernatural? Do you want her to come back? Have you seen Lindsey on any other shows? Tell us in the comments below or tweet us @OKMagazine.