NEWS
Tamra Judge Reveals Which Housewife Neglected To Send a Wedding Gift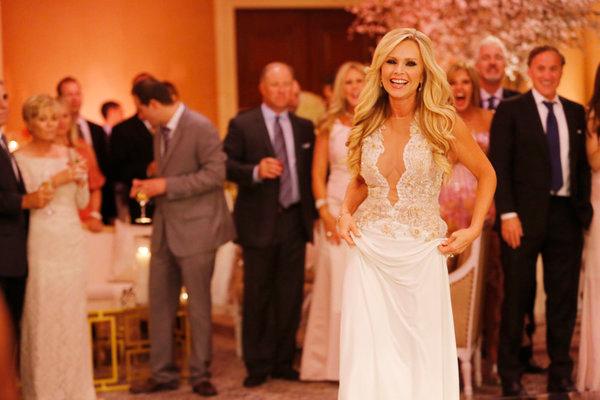 The friendships between the members of The Real Housewives of Orange County cast turn on a dime, but Tamra Judge, whose three-part special Tamra's OC Wedding premieres tonight on Bravo, was still a touch surprised when one Housewife who attended her nuptials neglected to send a gift...or a card. I chatted with Tamra and her new hubby Eddie in July at the Television Critics Association Summer Press Tour and we discussed this misstep in wedding etiquette.
Article continues below advertisement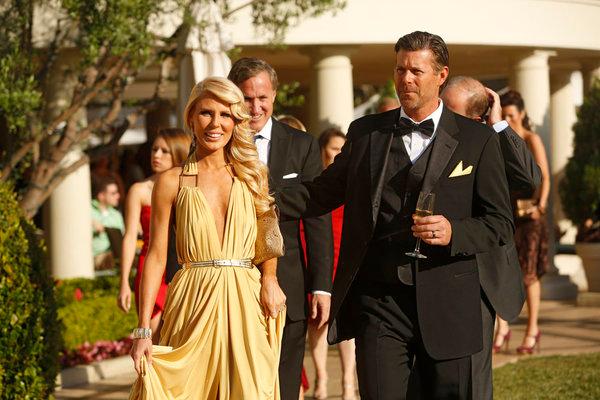 OK!: Were you contractually obligated to invite everyone to the wedding?
TJ: No, we weren't but I knew going into season nine, which will probably, if there is a season nine, will start filming in September...I was on good terms with most of them and I didn't want to have to not invite anybody. We had Lauri on this season and I didn't invite her just because I'm not close to her. I think all the girls have been in my life for quite a while now through good and bad and one day we're friends and one day we're not, so I had them all there. But they were all very nice to me and they all brought me lovely gifts and sent me lovely gifts to my house except for Gretchen. Not even a card.
Article continues below advertisement
Eddie Judge: Or a tweet.
TJ: Or a tweet. In fact, what she did was she tweeted that NeNe's wedding was the best wedding she's ever been to in her life, days after my wedding. That's just mean.
EJ: And classless.
TJ: All of the other Housewives sent me messages saying, "Can you believe she did that?" And I said, "Kind of, yeah."
OK! News: What We Learned From The RHOC Reunion, Pt. 3
OK!: I was so excited when you guys were friends again and everything seemed great.
TJ: These are the behind-the-scenes things that she does. Not only did she do that, but she didn't RSVP. I had to call her the day before the wedding to see if she was going to make it.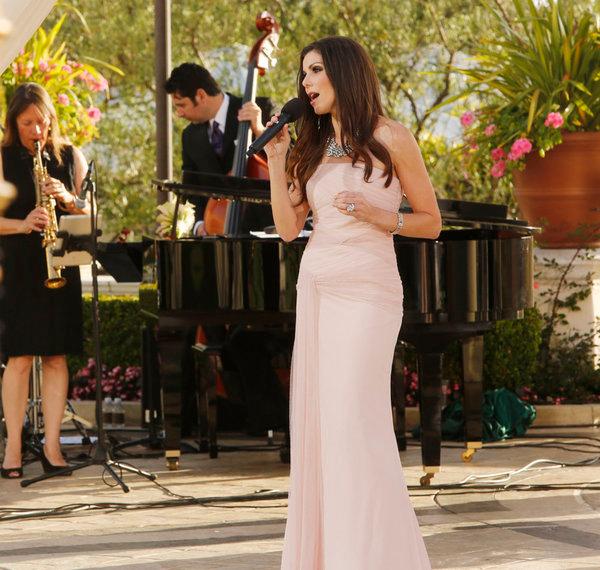 EJ: And she sang.
TJ: She sang at the wedding.
OK!: What did she sing?
TJ: "Come Rain or Come Shine."
EJ: That's what a voice is supposed to sound like.
Do you think the Housewives need to give Gretchen a break? Tell us in the comments below or tweet @OKMagazine.