NEWS
Teen Mom Jenelle Evans In Rehab!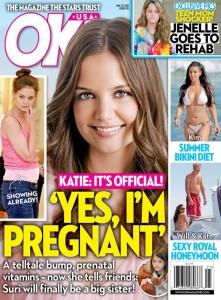 Jenelle Evans disembarked at Long Beach Airport with a huge smile on her face. The 19-year-old Teen Mom 2 star had flown to the West Coast to begin a voluntary 45-day stay at a Malibu drug rehab treatment center on May 7.
While being admitted to a residential drug rehab might scare some people, the troubled star is genuinely happy to have an opportunity to get her life on a better course. "She's actually excited about going to rehab," says Patrick Jay Williams, a friend from her Oak Island, N.C., hometown. "She wants this. She wants to grow up. She wants to find a better way to deal with life."
Article continues below advertisement
Last month, Jenelle pleaded guilty to a misdemeanor charge of possession of drug paraphernalia. Substance abuse is part, but not all, of her problem. "She's been clean for weeks, so the rehab isn't so much about her getting sober; it's more about her needing to find ways to deal with her anxiety and stress," explains Patrick.
"She tries to find relief by using pot and Ecstasy. When she takes Ecstasy she gets the feeling that everybody loves her. And in truth, on this island, a lot of people hate her and are jealous of her"
Jenelle, whose stay at the facility is being paid for by MTV, has agreed to comply with all of the rehab's rules, including steering clear of her boyfriend, Kieffer Delp. Though Jenelle has remained loyal to Kieffer — and even put up money to bail him out of jail — most of her friends are relieved to have the bad boy out of her life for the next 45 days.
FOR MORE ON JENELLE'S TRIP TO REHAB, PICK UP THIS WEEK'S ISSUE OF OK! — ON SALE EVERYWHERE NOW!