NEWS
The Teen Wolf Casts Tell Us Which Of Their Characters Would Win Gold at the Winter Olympics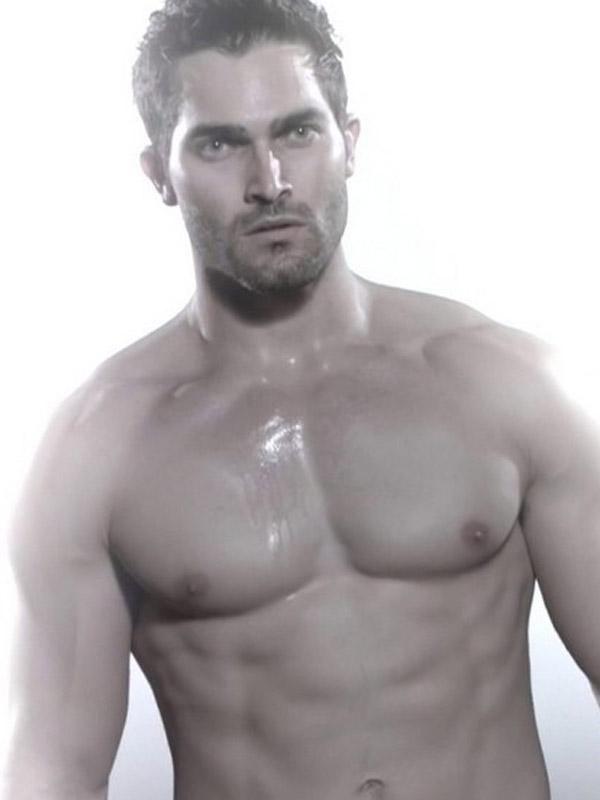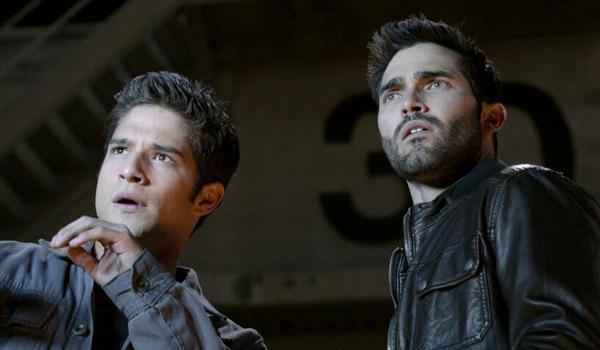 When we had the chance to chat with Tyler Posey, Tyler Hoechlin and Holland Roden of MTV's Teen Wolf last week, we took it upon ourselves to ask the cast fun questions. Not your typical, boring "what's next for your character stuff." We're talking questions like which actor they would want to cast as their love interest, how they want their characters to die (eventually), and what their favorite ever TV deaths are (PS: there are spoilers there). And to keep things relevant, we asked them if they thought Scott, Derek and Lydia had a chance at winning a gold medal in the Winter Olympics. And now's the part where you read on for their answers...
Article continues below advertisement
OK! Exclusive: The Teen Wolf Cast Reveals Why They Hate Going To The Movies
OK!: Scott got a new girlfriend this season, Kira, but if you could choose, who would you cast as your new love interest for season 4?
Holland Roden: Dane DeHaan. He's an incredible actor. He was in Kill Your Darlings. It's going to be a dream only thing...
Tyler Posey: I grew up with Girl Next Door and Elisha Cuthbert was my crush when I was younger so I think she'd be cool.
Tyler Hoechlin: I was going to say Derek is just such a bachelor. It's hard for me to picture him with one because it's such a wrong thing...
HR: He'll be on Tinder. Stay tuned.
TH: Derek will be on Tinder.
TP: I think Derek needs someone to be the man in the relationship. I think…
TH: Derek? What? I think Derek and Scott are still getting to know each other, as you can see. (Laughs).
OK!: Nobody wants to get killed off, but how do you envision your characters dying?
Article continues below advertisement
TP: I have envisioned Teen Wolf ending with me killing Stiles or Stiles killing me. For some reason they have to. I think that would be a really cool way to end…
HR: We might already be dead. I can't comment.
TH: That's a boring answer!
HR: If Lydia lives I want her to go to another planet. It's not going to be happening on Teen Wolf I don't think.
TH: If it hasn't happened already I would see Derek going out in some kind of sacrificial way. Making a sacrifice to save Scott or Stiles or Lydia or any of the group. I see him taking the bullet for somebody.
HR: Lydia would be amazing because they have a really close relationship…(laughs)
TH: Such a close relationship, they hang out all the time.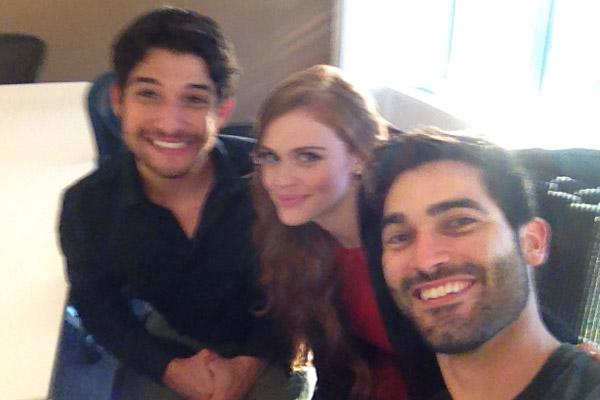 Article continues below advertisement
OK!: But everyone knows by now how Breaking Bad ends, so that's fine….
HR: No!
TH: Oh no no no, not everyone does. I was three episodes away from finishing it and my makeup guy was like, 'oh you know so and so dies.' I was like…NOOOO. But the person I was happiest to see die was Daenerys Targaryen's brother on Game of Thrones. When he was killed off I was so glad.
HR: No, don't say it!
TH: But that's season 1.
HR: I haven't seen season 1 yet!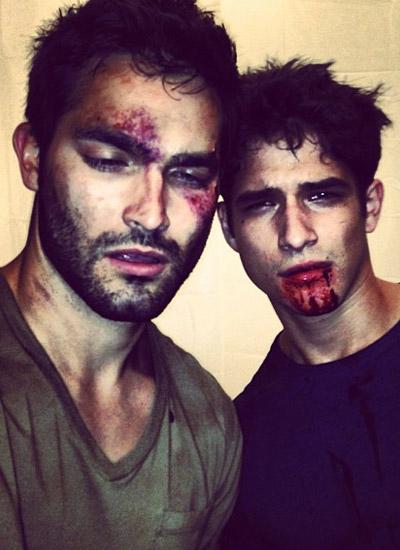 OK!: Do you think that your characters could compete in the Olympics?
TP: I think we can compete in every single sport except for bobsled. I don't think we'd be good at bobsled.
TH: Wolf vision? In the bob sled? Oh, you can see us coming from a mile away.
TP: Do we control the turns? Werewolves are naturally athletic.
OK! Exclusive: The Interesting Way Teen Wolf's Sinqua Walls Get Into Character
Article continues below advertisement
OK!: Who would win the gold?
HR: In swimming, I would get a gold. Synchronized swimming.
TP: I think Scott goes until he's pretty lifeless. He's got a lot of drive. So maybe Scott?
TH: I think they're neck-to-neck, Scott and Derek.
TP: They have passion too. And he's just a beast.
TH: We'd have co-golds.
TP: Cut the gold in half.
Be sure to tune into all new Teen Wolf , Mondays at 10pm on MTV, and come back to OKMagazine.com next Monday where Tyler, Tyler and Holland tell us who would win in the battle of the MTV stars—Jenelle vs. Farrah, Snooki vs Jwoww and more!