NEWS
Why Teen Wolf's Tyler Posey and Dylan O'Brien Are Cool With Making You Cry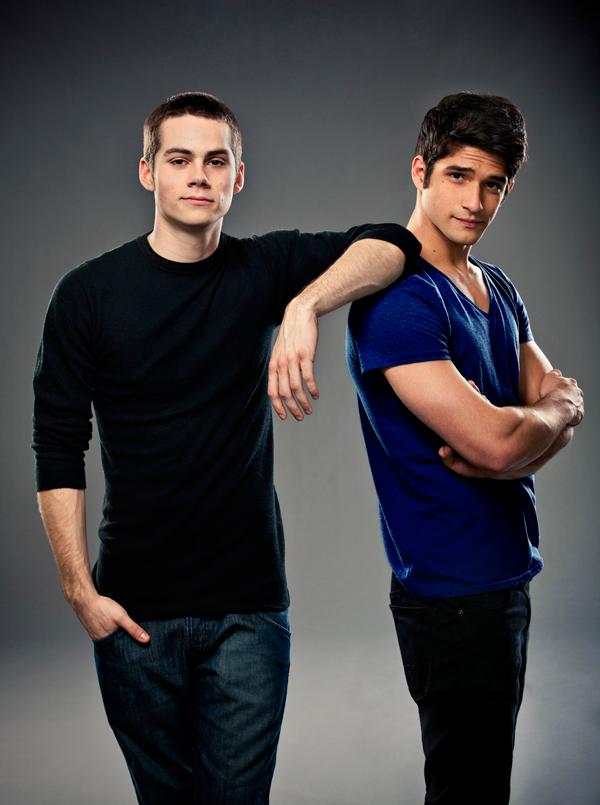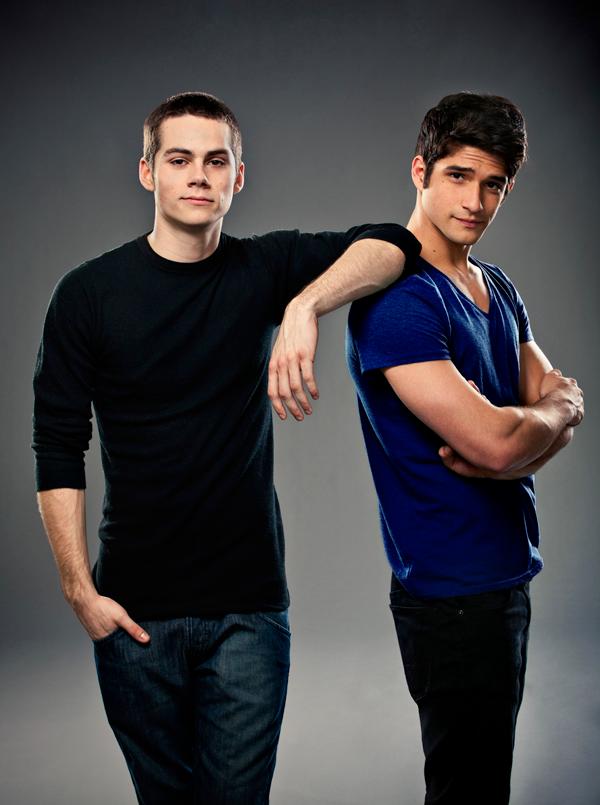 Make no mistake—the stars of Teen Wolf love their fans, but when OK! caught up with the gang in Los Angeles, Calif. to talk about the second half of season four, Tyler Posey and Dylan O'Brien admitted there's one reaction to the series they think is really, really cool...and it may require waterproof mascara for the ladies.
OK! News: Can Vampire Academy's Zoey Deutch Kick Butt in Real Life?
OK!: What do you feel like you've been able to do this season on Teen Wolf that you haven't been able to do in seasons past?
Article continues below advertisement
Dylan O'Brien: A lot. From the beginning of the show Scott has this power and we're (Stiles and Allison) his two closest friends. We formed a little pack and we're always trying to figure out what's going on, who the bad guy is and trying to stop him. But this season with all of us now things are happening and we have to be careful of ourselves. Now it's all going down with us so we have to handle it on our own and kind of save ourselves and figure out what's going on in our heads.
Tyler Posey: We're separated a lot this season. We're a pack from the first episode until the final episode of the last season. We died together, we came back to life together. This season it's like a collective thing that's messing with our heads but we have to handle it separately. I can't help Allison with her thing and they can't help me with my own thing so we're separated a lot which is a new element we haven't played. I missed working with them a lot. When we have scenes together I was like, "Oh my God, we have a scene together!" I felt like I was working with a new actor every day who I hadn't ever met before. It was a great dynamic with cool elements.
Article continues below advertisement
DO: It's cool that with the support from the fans we have the freedom to go for that stuff now, push the envelope and try new things. They love the show so much so we can be horrible once and it will be okay. We feel like we've gotten to the point where we can try anything which is so cool.
OK! News: Janel Parrish Reveals Her Favorite PLL Conspiracy Theory
OK!: What's been the craziest fan reaction to something your character has done on the show?
DO: Cry, I think. Whenever you make anyone cry that's kind of a gnarly thing. You almost don't believe it at first until you witness it firsthand. Even if they just cry meeting us or something. Doing a scene or performing and affecting someone that way is all you can ask to do as an actor.
TP: It's a very cool experience. That's something I witnessed last season. Scott McCall's character doesn't dive into the emotional stuff very often and last season, and especially this season, it comes off like crazy. There have been scenes that fans have tweeted us and said, "That scene made me cry," and it was because of us. That's always a really cool thing.
Article continues below advertisement
OK! News: Will Jessica Stroup Encounter More Baddies This Season on The Following?
OK!: Has there been any plot twist fans picked up on before you saw it coming?
TP: Our show is so crazy that it's a guessing games. A lot of fans take the liberty to guess what's going to happen. Sometimes they're right. We can't say they're right. But, yeah, every now and then. I can't recall what was said, it's been in previous seasons, but sometimes they'll guess it right even before we do. We don't really know what's going on on set. We're finding stuff out as we read the scripts. They're guessing along with us.