NEWS
The Bachelorette Week In Review: Ali Fedotowsky Gets Strange Gift From Her Boyfriend, Former Bachelor and Wife Expecting Their Third Child, and More!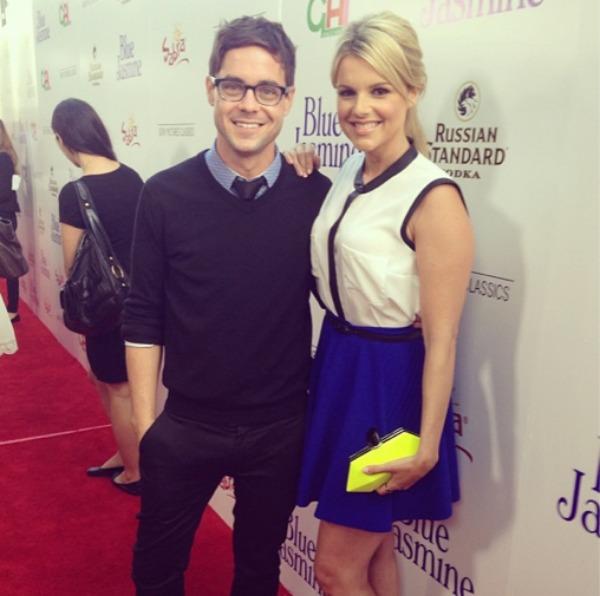 Article continues below advertisement
Although things didn't work out between Andrew Firestone and his ex-fiance Jen Schefft, the former Bachelor's life is anything but negative. Andrew and his current wife, Ivanna, already have two children and just announced that their third is due this winter. He told E! News, "We are so excited to have a new addition to team Firestone. There is going to be a lot to get used to with another baby in the house. But the biggest change will be the fact that I am facing a day that I thought would never come after my experience on The Bachelor: that I will probably be driving a minivan!" Drive that minivan with pride, Andrew!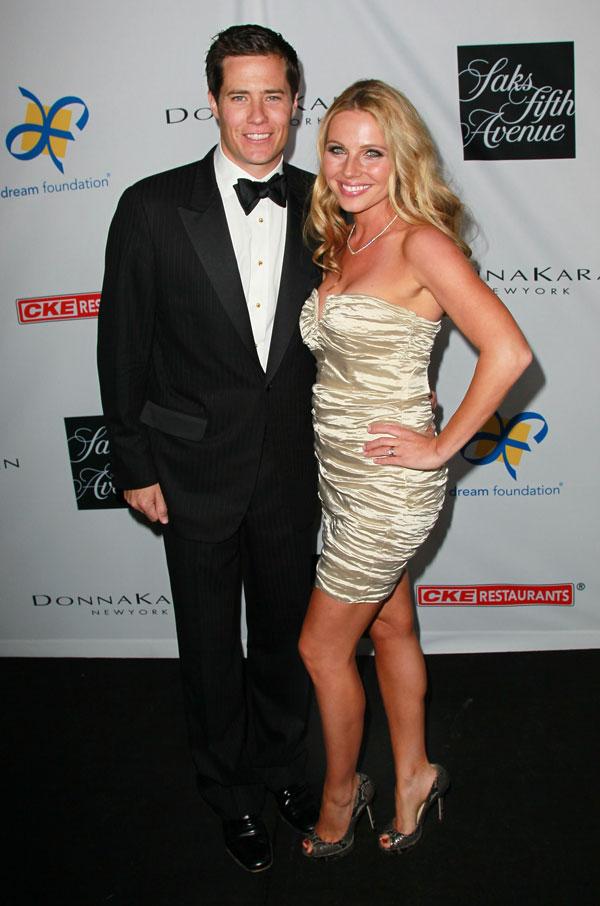 While most teenagers go through awkward stages in high school, J.P. Rosenbaum was always super hot. So, is it really a surprise that he was named "Best Looking" in his year book? Not at all. J.P.'s wife Ashley Hebert posted a throwback pic of her hubby with a full head of hair looking quite cozy with his female co-winner of the title. Let's be honest, we probably would've voted J.P. as best looking, too. Wouldn't you?
Article continues below advertisement
OK! Exclusive: Ashely Hebert Says Her Husband Needs A Hobby
Juan Pablo Galavis is back with his epic car music videos and we are pretty pumped about it! This time JP and some Seattle women's soccer players took on Ariana Grande's "The Way." How is it that although he's having a total jam session with a bunch of females and singing along to a teenager's love song he still remains, funny, adorable and oh-so good looking?
OK! News: Will Juan Pablo Be The Next Bachelor?
Jake Pavelka made his soap opera debut on The Bold and the Beautiful back in 2011, and fans of the the former Bachelor will be happy to hear that he'll reappear on the show on August 9! Jake plays a pilot, which means that he's basically playing himself, but told People it's "harder to play a pilot than to be a pilot!" As per his Twitter, Jake filmed the episode at the end of June and is now gearing up to see it hit airwaves at the end of this week.
Article continues below advertisement
OK! News: Find Out What Spanish Name Penelope Cruz Chose For Her New Daughter
It's official: Kevin Manno wins the award for giving his girlfriend the strangest, creepiest gift in the entire world. At the premiere of her movie Blue Jasmine, Ali Fedotowsky explained that her BF decided to buy a stuffed panda and dog, cut the heads off, and sew them on to the opposite body. The seemingly gruesome present actually has a sweet meaning behind it, though. "We were on a hike on Mulholland, and we saw this dog that looked like a panda, so we started calling it 'Pand-Dog-Bear," she told People. "...he gave me one, and he kept the other. And they are now our 'Pand-Dog-Bears.'" The gesture is cute for sure, but definitely creepy. Very creepy.
Photos: Celeb Couples Who Have Called It Quits In 2013
As if getting rejected by Ashley Hebert on national television wasn't embarrassing enough for William Holman, his on-screen denial has come back to haunt him at his current workplace. William tweeted that while on his first day at a new job his coworkers decided it would be a good idea to play back some of the episodes from his season of The Bachelorette. If you don't remember, William commented on Ashley's small chest size, so we're kinda having a hard time feeling too sorry for him...