NEWS
The Real Cast Explains Why They're Real to TV Critics—It's Awesome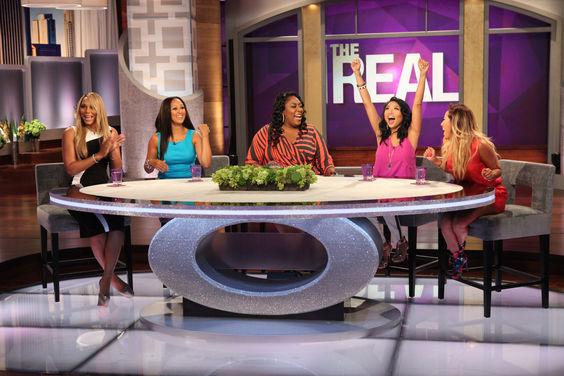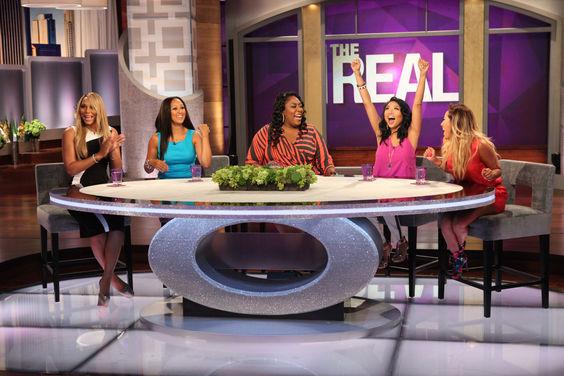 Article continues below advertisement
"If the point of the show is the real, can you say what some topics are that would be fake?," asked one critic.
"That's the point. There really isn't anything that we won't talk about," explained Adrienne.
"It's just that their opinions aren't fake," added Executive Producer Sally Ann Salsano. "I think at this point we spend so much time with them behind the scenes that it's not an option. And if they even try and pretend to be PC or be okay about it one of them will call each other out. So it's not the topics, it's how they respond to it that's real."
OK! News: Teen Mom 2's Leah Calvert Overdoses on Anti-Anxiety Pills
Moving on...another critic mentions Tamar has blonde hair because her husband likes it, while Loni keeps it real about her size, yet they praise others for being super skinny. So what's that all about?
"It depends on the individual," says Loni. "It depends on the person. Like, for me, my thing is to accept myself for who I am. To be healthy, to understand what I'm going through in life. And hopefully the people that are watching me can relate to that. Because, you know, the average women, and I Googled this, is a size 16. Okay. Now, I'm a little bit above that, but those are the type of things that I talk about. And this is the reason why it's nice to have a panel now of women. And this show is so different because there's somebody for just about everybody on this show. And you can improve. And she (Tamar) look good in her blonde wig."
Article continues below advertisement
OK! News: HGTV's Vern Yip Offers Smart, Affordable Ways to Be Your Own Interior Decorator
But the best part of the panel was when unsuspecting critics sent tweets out into the world (some nice, some not so much), and they were read aloud and the panel responded.
"Dear The Real: I understand that your show is called The Real, but can you please stop saying, 'Keeping it real'?"
"I think the only person who has a problem with it is the person who's not comfortable with their own truth," says Tamar. "So at the end of the day, no shame. They just got to be comfortable with the truth, because it is what it is. And you can't change it."
"I need to get a thesaurus so I can get other words that are like it," joked Adrienne.
"I said genuine," said Tamera. "Did they hear me when I said genuine?"
Oh women of The Real, we love you, we get you and we will be watching for you.
Will you watch The Real when it premieres on September 15? Tell us in the comments or tweet @OKMagazine.