NEWS
The Sexiest Photos on Gisele Bundchen's Instagram!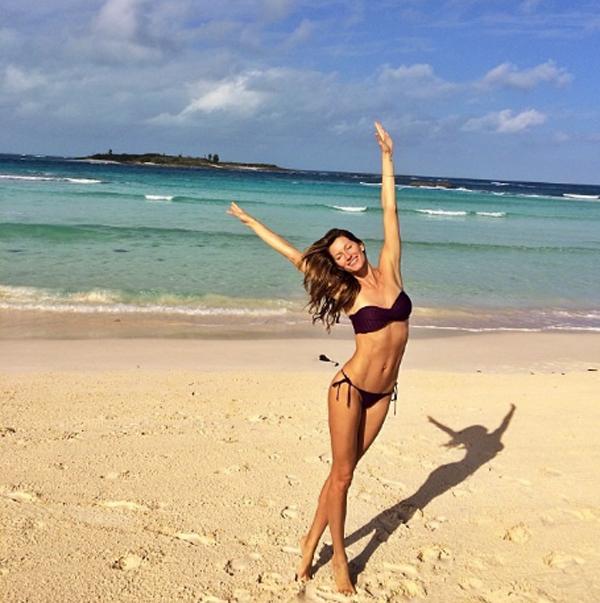 She isn't currently holding a role as a Victoria's Secret Angel, but that doesn't mean she has lost her sex appeal. We're obviously talking about Gisele Bundchen, the wife of Tom Brady and one of the hottest women in the entire universe. Need a reminder of how gorgeous she actually is? Just look at her Instagram feed—an ongoing compilation of photos filled with lingerie photoshoot moments and beach vacay memories.
Article continues below advertisement
How the Victoria's Secret Models Get Their Sexy Waves
And because chatting about Gisele (and her perfect beachy waves) is one of our favorite things to do, imagine our delight when we found a roundup of her sexiest Instagram pictures EVER!
Your Tango did their research and scrolled through her account, rounding up the hottest pics of them all. One of the snapshots that made the list? This bikini stunner that showcases Gisele's lack of physical flaws. Let's just nickname it "workout inspiration."