NEWS
Exclusive: Sharknado 2 Writer Thunder Levin Reveals The Film's Surprise Celeb Cameos—And His Plans for a Sharknado 6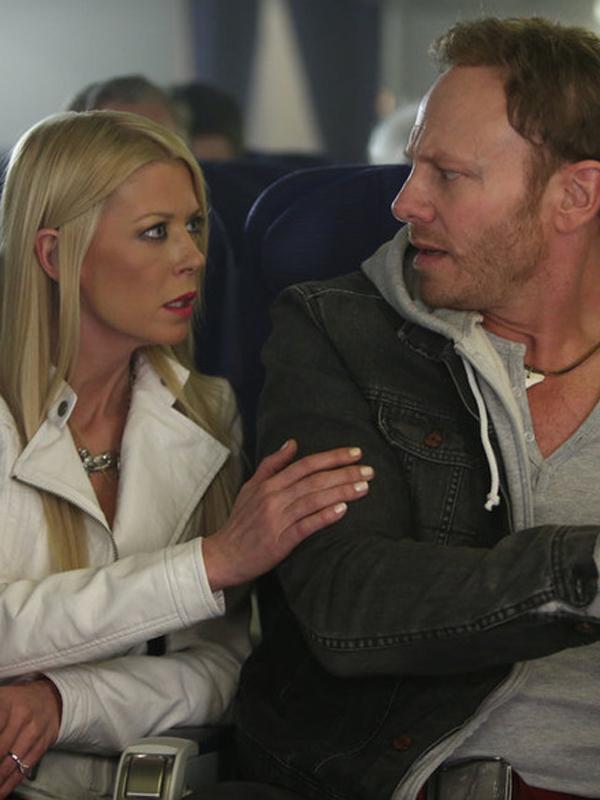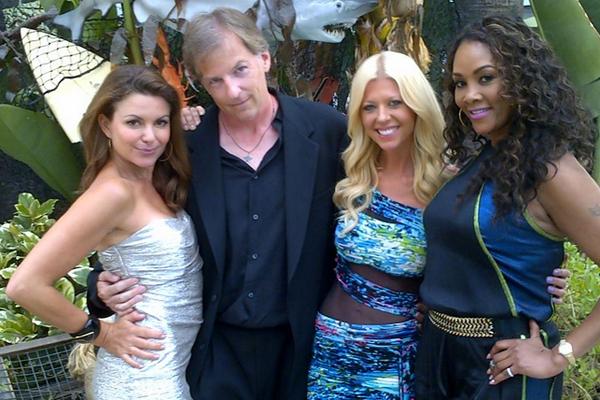 If you didn't think that a Sharknado could hit twice, you are incorrect. Tonight, SyFy debuts the sequel to last year's surprise hit and screenwriter Thunder Levin told us why it's twice as awesome as the first one and which surprise celebrity cameos we should look out for this time. Plus, he explains his dream storyline for Sharknado 3—and reveals that Sharknado 6 may or may not involve Andy Serkis playing a walking, talking shark. Keep scrolling...
Article continues below advertisement
OK! News: Find Out Why The Big Bang Theory Has Put a Halt on Production
OKMagazine.com: For people who were fans of the first movie, is this one similar even though it's set in NY instead of LA?
Thunder Levin: The movie's got the same tone as the first one—kind of ridiculous fun, but in a very sincere way. It reaches to do huge, grand things and does so on a very limited budget and time frame. And I think that little movie that could attitude is part of what endeared it to people the first time around and that has continued. It is still a low budget movie but it's still very genuine and sincere in its unabashed ridiculous joy, basically. It's not poking fun at sequels in general. There's acknowledgement of the events that happened in the first one. But I think audiences, especially the ones who loved the first one, will love this one even more. And the ones who got glee out of tearing the first one apart might find themselves pleasantly surprised that they're having a lot of fun while doing it.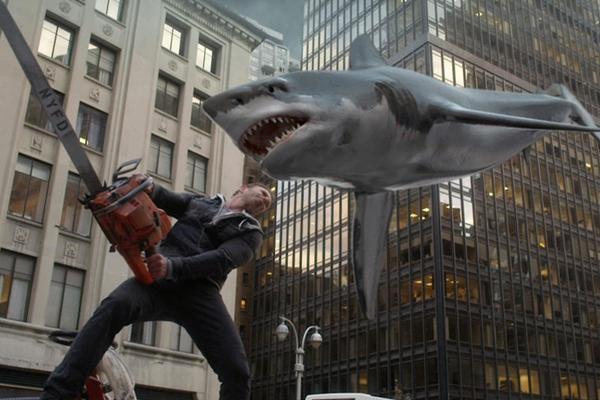 OKMagazine.com: Was there anything you had to cut out due to the time and budgetary restraints?
TL: I have essentially written a script with no limitations. Those were my marching orders on the first one and same this one. I had written a script that really should've been made for 200 million dollars and it had to be made for one percent of that, for what most big movies spend on catering. Even though we had a little bit more money this time, that was eaten up by the fact that it's more expensive to shoot in New York and of course the cast was bigger. I think the low-budget sincerity and the reaching for the stars aspect of it will still be present though.
Article continues below advertisement
OK! Exclusive: Watch Jenelle Prep for Nathan's Jail Sentence on Tonight's Teen Mom 2
OKMagazine.com: As a writer, do you encourage the actors to improv certain lines?
TL: There's always improv and some of it is very good in this movie. There's a line for the mayor of New York that was improv which I love and I think the director came up with it, and then Judah Friedlander has great comedic skills and he was improving some stuff. And the cameos of Kelly and Michael…they improved. I wrote up a guideline for what their scenes should be but they basically improved what they were actually going to say.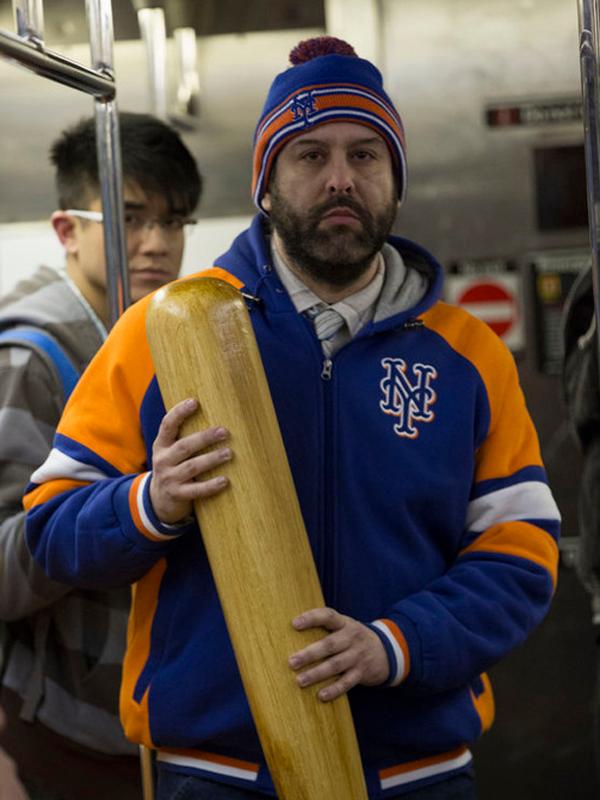 OKMagazine.com: Since the first movie, tons of celebs have reached out about wanting cameos. Did you write the script with particular cameos in mind or did you write it after you book the actors?
TL: It was a combination of both. After all the celebs were tweeting on the first one we figured we'd have a bunch of celebrity cameos. So going through it I knew I had to write a variety of smaller roles that could be played in one day. And there were other parts written specifically for people, Matt Lauer and Al Roker for example. And there was a case where we have the mayor of NY in the film and I wrote it thinking of Rudy Giuliani but we weren't able to get him. And so at the last minute we weren't sure who were going to get and we got Robert Klein to come play the mayor of New York and he was pitch perfect that I can't imagine it being played by anyone else.
Article continues below advertisement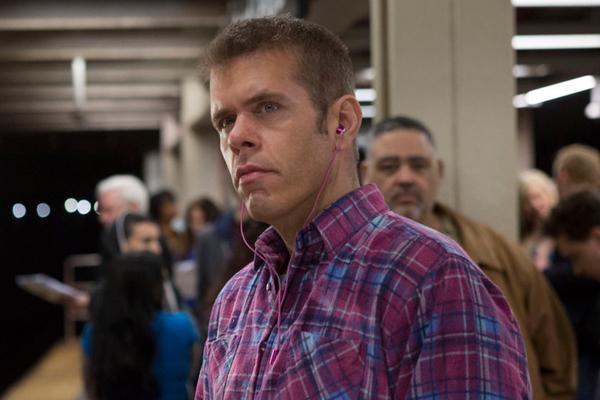 OKMagazine.com: Was Michael Bloomberg busy that day?
TL: You know, I think they might've reached out to him too. I don't know.
OKMagazine.com: Who are you eyeing for celebrity cameos in the third movie?
TL: We haven't had any conversations about the third one so I don't know what's going to happen with that. We'll see. Obviously I have a bunch of ideas of my own but we haven't talked about that. We're still trying to get through this one!
PHOTOS: Hollywood's Hottest Guys With Curly Hair
OKMagazine.com: I read that Ian Ziering and Tara Reid wanted to take it outside the US next time, do you think that's a good idea?
TL: Now this is just me, this is not official, there have been no discussions, but I think it needs to move beyond the one city, one Sharknado paradigm. I think it needs to go bigger. We need a global sharkpocalypse. I would like to see it taking place in a bunch of different places, in Europe, Australia and the US and any other cool places. I think we need to go big or go home.
Article continues below advertisement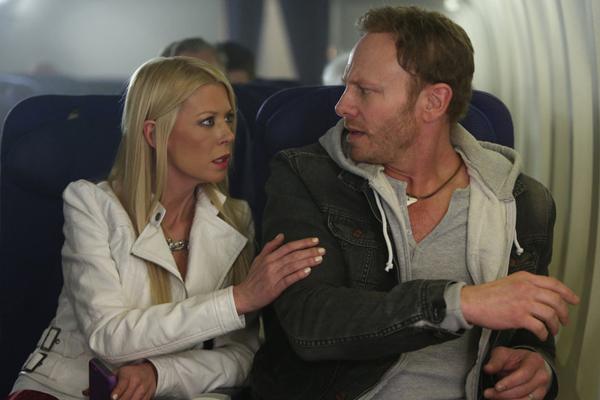 OKMagazine.com: So like, Godzilla?
TL: Yeah, absolutely. And then eventually it will lead to sharks in space and return to the planet of the sharks and we'll find out that the entire world has been taken over by walking talking intelligent sharks and humanity will be on the other side. We'll have a humanado, that'll be number six (laughs).
OKMagazine.com: Who's going to voice the walking, talking sharks in part six?
TL: (Laughs) Oh gosh. I don't know, it seems like Andy Serkis is the only guy who's allowed to do these things now, so let's get him!
OK! Exclusive: Will Motion Capture Expert Andy Serkis Ever Go a Rom-Com?
OKMagazine.com: What species do you think will be featured in the next series? Apes have been done, so we're running out of options.
TL: You know, once you've done sharks and humans you've pretty much taken care of the food chain. I don't think there's anything left. But there's always Snailnado. It'll be slow moving so we can have a lot of character development.
Sharknado premieres tonight at 9pm on SyFy! Are you excited for part 2? Which celebrity cameo would you like to see in the movie? Tweet us @OKMagazine.