NEWS
Tia Mowry's Black Cherry Choco Dip With Apple Slices Recipe!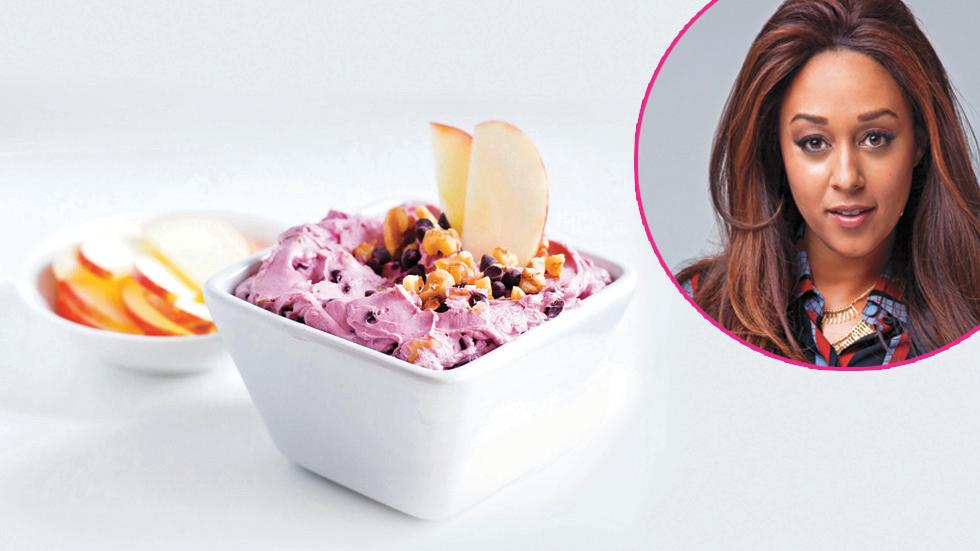 Tia Mowry is used to doing double duty. The actress stars on TV Land's Instant Mom and Cooking Channel's Tia Mowry at Home; and when she's not filming, she's whipping up creative meals for herself, her husband and her 4-year-old son, Cree. One of her favorite snacks? This quick and easy (and cream cheese-y!) dip.
Ingredients
• 1 (8-oz.) tub Philadelphia Black Cherry Cream Cheese
• 2 tbsp. mini dark chocolate chips
Article continues below advertisement
• 1/4 cup sliced walnuts (substitute sliced almonds or other nuts if desired)
• apple slices
Directions
1. Combine softened cream cheese with chocolate chips and nuts in a bowl. Mix to incorporate ingredients.
2. Dip apple slices into mixture for a sweet and crisp snack.
(Serves 8, Total Time: 5 min.)
From the sweet flavor to the rich red hue, black cherry is all the rage. And you can bring the trend to your kitchen with the awesome goods and kitchen accessories you can win by entering the Fall in Love With Black Cherry sweepstakes!
You can enter the contest by clicking here and registering for the sweepstakes!