NEWS
Tiger Woods Offered Strip Club Endorsement for $1 Million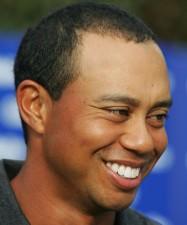 While some of Tiger Woods' big name sponsors are closing down the golfer's campaigns, perhaps he will find comfort in the well-endowed embrace of a new sponsor: Due to his experience with exotic dancers, NYC strip club Scores is offering the pro $1 million to endorse their club as well as become their new Human Resources Director. We can't wait to see the tag line for that campaign!
Scores sends their offer to Tiger via an open letter, which reads in part:
Article continues below advertisement
"Dear Mr. Tiger Woods,
As the nation watches your endorsement deals collapse in the wake of your adultery scandal and doors have been closing on many sponsorships and opportunities, we would like to take this time to present you with an opportunity where we open the doors back up to endorsements."
The letter goes on to offer a bright spot in the midst of Tiger's losses: "As we took note that you have recently lost endorsements and advertising spots for products such as Gillette and Gatorade, we thought you might be interested in a new endorsement deal with our establishment.
As we recently re-opened under new ownership and management, SCORES would be honored to have you endorse our club and be employed by us as our Human Resources Director, for which, we will offer you a fee of $1 million. We would also like your help in the design of a new room, to be dedicated as the "Tiger Woods Room." We believe that you have the knowledge and expertise to succeed in this role, should you accept this offer.
We look forward to your response."
That response might take awhile!