NEWS
Tweet Repeat: Taylor Swift Gets Into the Christmas Spirit, Juan Pablo Galavis Shares Behind-The-Scenes Photo From The Bachelor and More!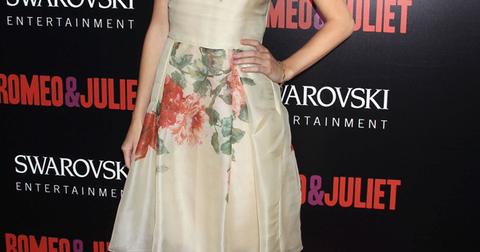 Dec. 4 2013, Published 8:27 p.m. ET
View all comments
Welcome to Tweet Repeat, your daily dose of the best celeb anecdotes found on Twitter. We've scoured the site looking for the funniest, weirdest, goofiest, deepest, craziest, sweetest, most intriguing thoughts of the day, from the most intriguing people on the internet. See what Ed Sheeran, Sarah Hyland, Jack Antonoff, Karolina Kurkova and more were up to in the Twittersphere today.
I have to fly again in two days. I sincerely hope the plane doesn't have wifi. I really need to get some actual work done.

— Samm Levine (@SammLevine) December 4, 2013
I wish I had the energy to have a nervous breakdown.

— Jim Gaffigan (@JimGaffigan) December 4, 2013
Very excited to hear @IMKristenBell sing. Hadn't heard that since I saw her in 'the adventures of Tom sawyer' on Broadway in 2001. Ya.. Uhuh

— Sarah Hyland (@Sarah_Hyland) December 4, 2013
Article continues below advertisement