NEWS
'Twilight' Stars Speak Out After Fan is Killed at Comic-Con in San Diego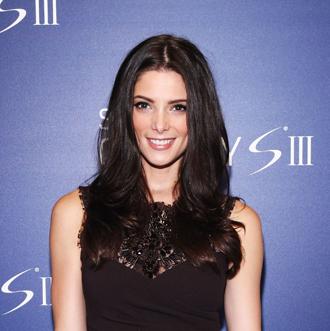 It was a sad day in the Twilight world yesterday as a fan was killed while waiting in line at Comic-Con in San Diego, Calif.
According to the San Diego Union Tribune, a 53-year-old woman, reportedly named Gisella G., was camped out in the front of the San Diego Convention Center waiting for tomorrow's Twilight panel with Robert Pattinson and Kristen Stewart amongst others and was struck by a car and killed. She was taken to the hospital, bleeding from her head, but soon passed away.
Article continues below advertisement
OK! NEWS: TWILIGHT FAN KILLED AT COMIC-CON IN SAN DIEGO
After the sad news spread, stars of the Twilight series have been sending their condolences on Twitter.
Ashley Greene, who plays Alice, Tweeted: "I'm so sorry to hear the devastating news about Gisella G. My thoughts and prayers are with her family and friends. :(."
Jackson Rathbone, who plays Jasper, posted on Twitter: "#RIPTwihardG‬ All our love and respect, and all our prayers." And Nikki Reed, who plays Rosalie, Tweeted as well: "This is horrible. So sad. I'm speechless." Fans have already started a petition for a moment of silence at the convention in her honor.
The studio that produces The Twilight Saga released a statement in light of the tragedy:
OK! NEWS: NEW BREAKING DAWN — PART 2 STILLS OF ROBERT PATTINSON, KRISTEN STEWART AND TAYLOR LAUTNER
"Lionsgate, Summit and the entire Twilight community are saddened by the death of a Comic-Con fan today due to a traffic accident during the hours leading up to this year's convention in San Diego. Our thoughts and condolences go out to the victim's family and friends. She will be respectfully remembered this Thursday in Hall H."